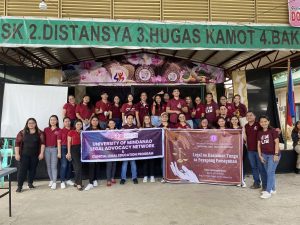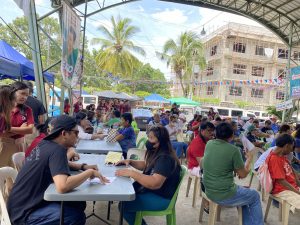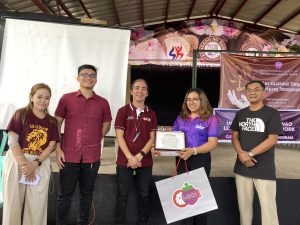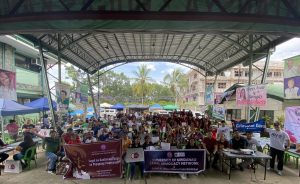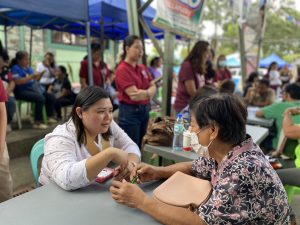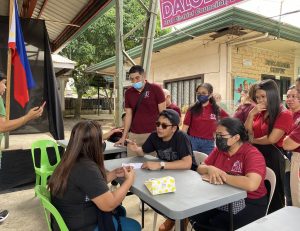 As part of the University of Mindanao College of Law's Continuing Legal Education Program (CLEP) the third-year and fourth-year UM Law Students under the Problem Areas in Legal Ethics (PALE) class of Atty. Cloydie Mark A. Marcos spearheaded a Legal Aid Activity with the theme: Legal na Kaalaman Tungo sa Payapang Pamayanan at Brgy. Sto. Nino, Tugbok District, Davao City.
The legal consultation was conducted with the support of the newly-minted University of Mindanao lawyers: Atty. Jennifer Dy, Atty. Alexandria Rabanes, Atty. Princess Hazel Griño, Atty. Marrie Santiago, Atty. Julie Ann Olarte and Atty. Eleazar Cagula, joined by UM Law Professor, Atty. Pete Bayani Camporedondo.
Prior to the legal consultation Atty. Sigrid Kim Mier-Brigoli from Commission on Human Rights also imparted salient points of Katarungang Pangbarangay and Violence Against Women and Children Law to women and barangay officials who attended the event.