By Chuking Pandia
To address transport woes in remote communities in Davao region, the Department of Agriculture will provide horses, said DA regional executive director  Abel James Monteagudo.
One of the identified areas is Kapatagan in Digos City where farmers left their cabbages and other crops to rot due to difficulty in reaching markets and low prices.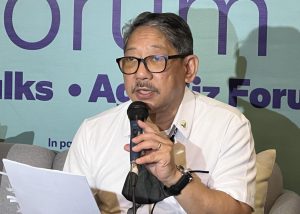 "Mao nay custom nila didto na kung barato na kaayo ang palit, pasagdan nalang nila… ug iya pang i-naog samot nagkalugi (That is their custom there, when the price is too low, they just neglect it, and if they will bring it down [to the main market], all the more they will not profit),"  Monteagudo, said.
"Unta ang programa sa panghatag og kabayo mapadayon or masoportahan… so far, nakahatag mig pila ka buok… Kung pwede lang manghatag pa jud mig mas daghan na kabayo kay ang kabayo jud ang mas effective jud sa pagtransport. (I hope that the program of giving free horses will continue to get support. Horses are the most effective means of transportation)," he added.