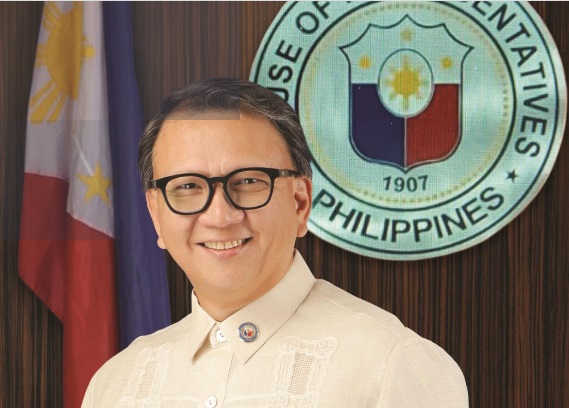 MANILA, Philippines – Barrio Doctor Anthony "Tony" Golez, a distinguished TOYM (The Outstanding Young Men of the Philippines) Awardee, has proposed a groundbreaking bill seeking to provide universal healthcare for all Filipinos.
Rep. Golez, who is a rural/barrio doctor, public health practitioner, and representative of Malasakit and Bayahanihan Partylist, is one of the principal authors of the Universal Health Care Law. He has written HOUSE BILL No. 6232, also known as the Mandatory Medical Service Bill, which proposes a one-year mandatory medical service for newly passed physicians.
According to Golez, "The Mandatory Medical Service Bill is an innovative solution that would ensure newly passed physicians receive appropriate ranks, salaries, and benefits while employed immediately." After the one-year medical service, medical practitioners may choose to continue serving in their respective areas or in any government hospital, health facility, or office as permanent employees of the Department of Health.
In a passionate call to action, Rep. Golez underscored the state's crucial role in safeguarding its citizens' health and well-being. "Section 15, Article 11 of the 1987 Constitution explicitly upholds the right to health of every Filipino and enshrines the responsibility of the government to foster a culture of health consciousness," Rep. Golez emphasized.
Recognizing the gaps in the current medical service system, Rep. Golez crafted a bill that will bridge the divide between healthcare and underserved communities. "Our proposed legislation seeks to encourage greater participation of physicians in the public health sector, particularly in areas where there is a dire need for medical services," Rep. Golez said.
With the bill mandating all medical licensure exam passers to render one year of medical service, Rep. Golez firmly believes this will be a game-changer in promoting equitable access to quality healthcare. "This initiative is a win-win solution that will benefit not only the government and physicians but, most importantly, the Filipino people," Rep. Golez added.
Through this bold move, Rep. Golez hopes to inspire more physicians to join the cause and uphold the right to health for all. "Let us work together towards a healthier and more vibrant future for our nation," Rep. Golez concluded.
As a public health practitioner and rural physician, Golez knows the significance of providing accessible and affordable healthcare to all Filipinos. He has received several awards for his outstanding work in healthcare management, disaster risk management, crisis communications, and public relations. Rep. Golez has a Master's degree in Business Management in Healthcare from the Ateneo Graduate School of Business and attended the Executive Course Driving Corporate Performance at Harvard School of Business. He was also a US State Department scholar for the International Visitors Leadership Program On Health Crisis and Disaster Risk Management and Bioterrorism in Washington and Pearl Harbor in Hawaii, USA.
Rep. Golez's Mandatory Medical Service Bill is a significant step towards fulfilling the promise of universal health care for all Filipinos. His partylist, Malasakit at Bayanihan, is committed to helping build the nation and show malasakit to their fellow countrymen from all walks of life. The Mandatory Medical Service Bill is a bold move that will significantly benefit the whole nation.
In conclusion, the Mandatory Medical Service Bill proposed by Rep. Golez is a game-changing step towards ensuring universal health care for all Filipinos.
It is a win-win solution that will benefit the government, the physicians, and the Filipino people. Rep. Golez's exemplary work in healthcare management, disaster risk management, and public relations makes him the perfect candidate to spearhead this critical legislation.
With the Mandatory Medical Service Bill, Rep. Golez is fulfilling his promise to positively impact Filipinos' lives, especially the poorest of the poor. PR