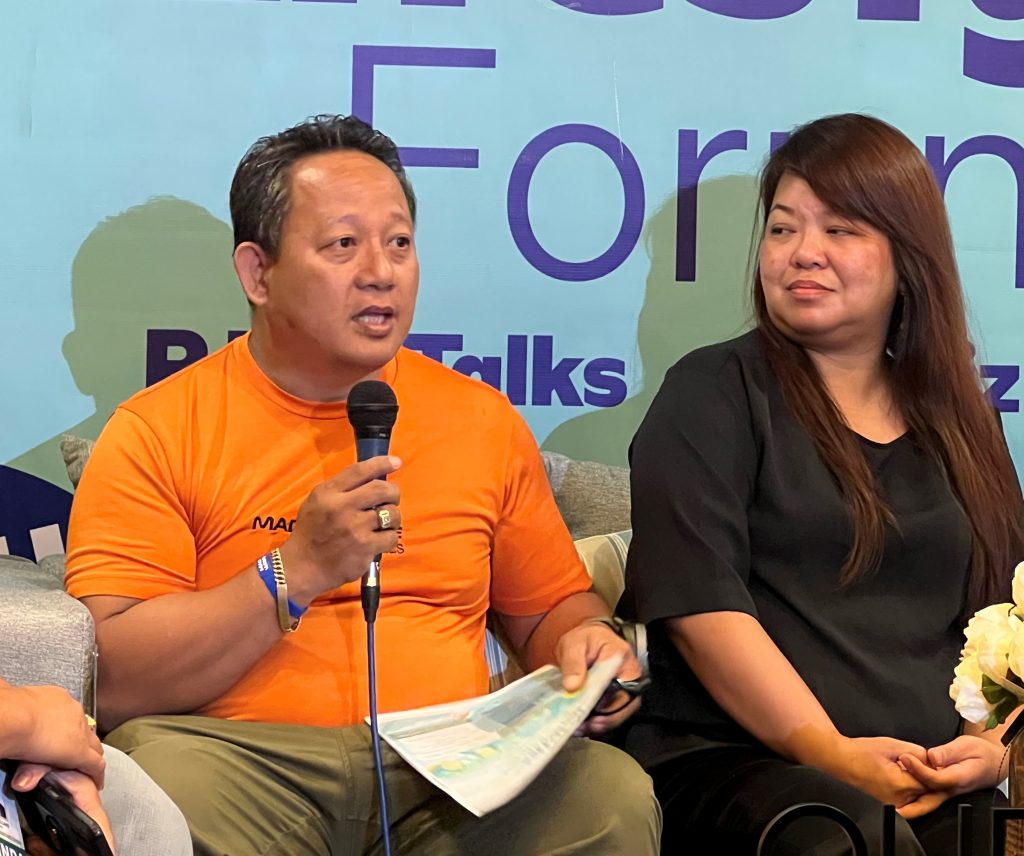 By: Andrei Vielle Castillo and Mary Angeline Micoy/UM Interns 
DAVAO de Oro will mark its 25th anniversary with a 2.5-kilometer Kopiat Open Water Swim and Explore on May 7, 2023, at the Beach View Resort in Pindasan, Mabini town. 
During the PEP Talks at SM Lanang Premier on Tuesday, organizer Jose Ronaldo Vibar said the event would hopefully promote the area as a destination for beachgoers, divers, and families. 
"Kasi actually, the area of Kopiat is affected area. So, that's why they are promoting typhoon spots, corals area, yun yung promotion. So, they encourage everybody, all swimmers or swimming enthusiasts to visit Davao de Oro, join the competition, and see what's in there (Actually, the area of Kopiat is an affected area. That's why they are promoting typhoon spots and coral areas)," he said.
The province tapped the Department of Tourism for its expertise and also collaborated with the Philippine Coast Guard and the local rescuer office to look after the participating swimmers. He said each swimmer is equipped with a personal buoy and whistle for added safety.
The 2.5-kilometer race features different categories to become more inclusive, including PWDs, kids, and adults. The participants can register online through the Google form on the province's website and Facebook page. Organizers expect between 120 and 150 participants to join the race, but only 82 have registered so far.