PASIG, Metro Manila —  Philippine IT company Traxion Tech Inc. has partnered with I+Cyber, a cybersecurity service provider with headquarters in Israel, to bring the first-ever Threat Operations Center (TOC)-as-a-service to the Philippines. 
I+Cyber's TOC platform is a centralized hub that collects intelligence on advanced persistent threats, botnets, and crimeware and delivers security alerts to clients. The TOC can provide insights on cyber threats beyond what the clients' own internal security measures can gather, thus giving them a broader view of the threat landscape.  Its platform is manned by I+Cyber's own international cyber security experts, who can work closely with clients' internal security teams to provide threat information.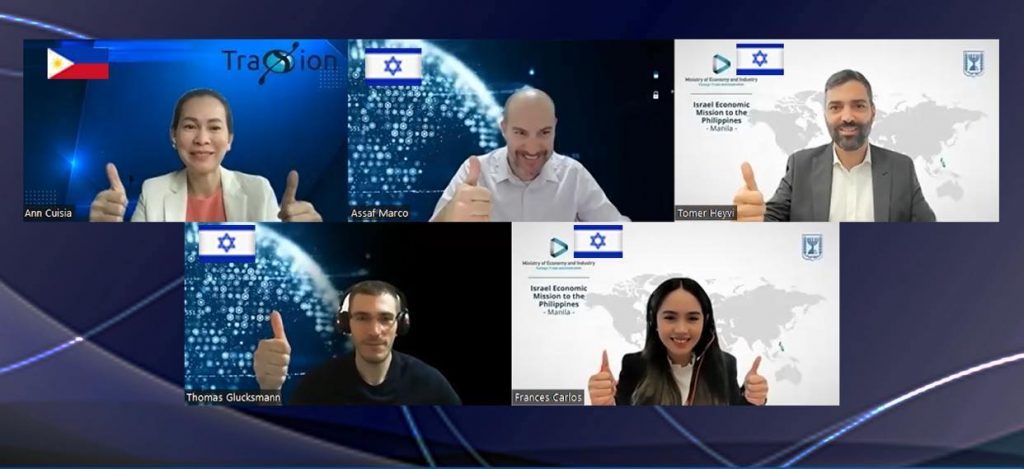 Traxion Tech and I+Cyber founded their partnership in Tel Aviv, Israel, while attending the CyberTech Global Conference on February 01, 2023. During the event attended by hundreds of global technology companies worldwide, Traxion Tech was one of the Philippine delegates welcomed personally by Philippine Ambassador to Israel Pedro Laylo, Jr.
"A lot of innovations are being generated in Israel, where one of the areas of expertise is in cybersecurity. A good number of [Israeli] companies are now assisting countries and their companies in this area," said Tomer Heyvi, Head of the Israel Economic Mission to the Philippines, who witnessed the contract signing between the two companies.
Israel is dubbed as the "startup nation", having the highest startup per capita in the world, according to the 2019 Global Startup Ecosystem report. It is also the most research-intensive country globally.
"For any technology to succeed in a market, every Israeli company needs a good partner. Traxion is one of the most amazing partners it can wish for," Heyvi added. "I am sure that Traxion Tech can leverage [I+Cyber's] solution in the Philippines and hope to see the nation's [cyber] resilience improve."
"Traxion Tech is in the field of digital transformation, delivering software and other solutions; so, it is a must that we protect the businesses of clients. This partnership will bring not just protection but confidence as well to the Philippine market," said Ann Cuisia, CEO of Traxion Tech.
I+Cyber is led by CEO Assaf Marco, a seasoned Israeli professional with over 20 years of experience in diverse markets worldwide, which has given him a unique perspective on the challenges and opportunities facing the cybersecurity industry.