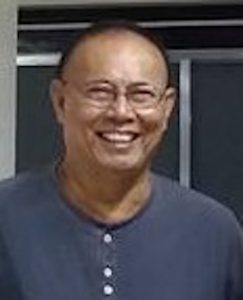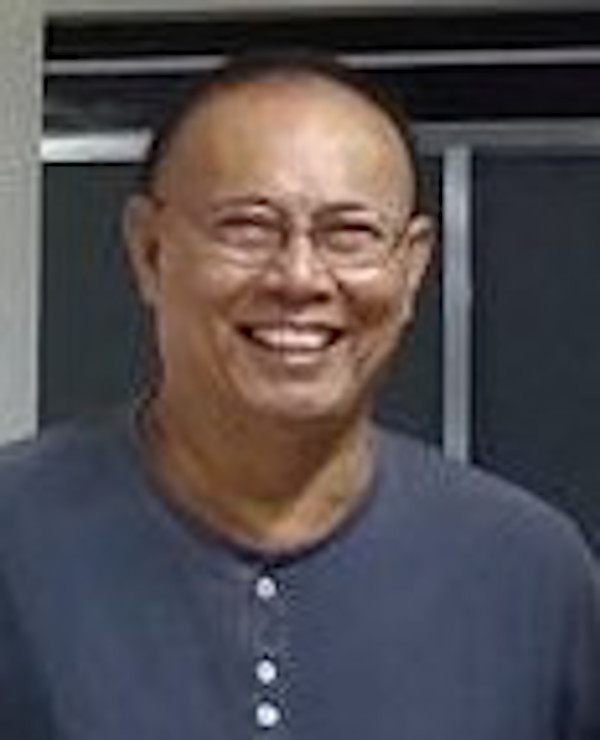 WE finally met our cyber friend for a long time already Marlu Villarosa the other day. And of all places, we had our first rendezvous at the farm-based outlet of Annipie of businessman-lawyer-farmer Atty. Tony "Oni" Partoza. The firm's rural outlet is located in Sitio Pungot, Biao Escuela in Tugbok district, some 30 kilometers from Davao City's downtown area. It used to be an hour or two of travel when the road was still in bad shape. But today, with all roads leading to the area are all concreted, the place could be reached in less than an hour depending on which route the driver will take.
     Marlu who used to work with the New York Police Department (NYPD), is now residing in Davao City hopefully for good. He was with some friends of his who were ex-patriates in the city together with their families. We assumed that their decision to take their lunch in a place with an agricultural ambiance could have been prodded by the idea of escaping the usual urban scenes in eateries or snack spots in the city proper mostly air-cooled by "processed" air.
     And our friend Marlu and his friends could not have been wrong in choosing the rural-based outlet of Oni's establishment. The scenery around was perfectly pleasing to the eyes. The wind that blows all over was direct from the surroundings which were literally littered with fruit trees, coconuts and bananas planted on a rolling terrain.
     For the first time too, in our conversation with our first time-met friend Marlu, we realized he was easy to connect with. He is frank in telling us the traits he likes and does not like with other people. In other words, from the very beginning anybody who wishes to be his friend is forewarned of what he or she should and should not do to hurt his sensitivities.
     Such a trait may not sound readily acceptable to many. But we are certain it is much better than being pretentious in front of the supposed friend but despising him or her when he/she is not around, even just within himself.
     Neither of us, too, did not expect that we would meet acquaintances, or of our families.  We did not know that last Saturday we met again after a long period a friend well-known businesswoman and school owner Joji Ilagan Bian together with some friends one of them the wife of our friend Dodong Robillo. Ms. Bian's group came from their visit to a nearby home for the aged run by another acquaintance of ours, Ms. Fe Arrobo.
     And for our friend Marlu, we knew he did not expect that one of the ladies with Joji was a friend of his wife Letty. And we saw right there and then that the conversation became livelier.  Unfortunately, our group with Marlu was leaving as he had a scheduled activity at Punta Dumalag with his fellow members of the Lions Club.
     Of course, in our case with Ms. Bian, we told her that while we have not been seeing each other for a long time, we were kept posted of her activities through almost daily posts on Facebook.
     For her part, Ms. Joji was enthusiastic in telling us how often she was in contact with our former bosses at Davao Light, Mr. Bobby Orig and Mr. Art Milan.
     But of course, we were not surprised as the three of them are all active in the Davao City Chamber of Commerce and Industry, Inc. and the Mindanao business organization.
     Meanwhile, our visit to the Partoza business outlet on his farm was our first, even though our rural residence is barely two kilometers away. And yes, we agree to the ideas of some village residents, that the place is one luxury dangled for them to be able to have a taste of urban amenities.
     And they too, are right in their thought that the Partoza firm in Biao Escuela is one good escape destination of the city's urbanites, especially at this time of the year when the city's downtown atmosphere is barely tolerable.
     We look forward to meeting Atty. Oni personally during one of his visits in his pioneering farm-based outlet. But we know that a number of his well-heeled friends have already gone to his area including former Davao City Mayor lawyer Benjamin de Guzman.