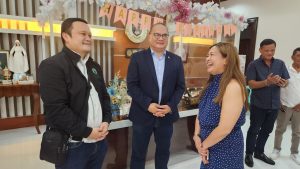 DIGOS CITY — Officials of the Securities and Exchange Commission (SEC), led by Commissioners Javey Paul D. Francisco and Karlo S. Bello, visited Davao Del Sur on April 3 to introduce the SEC Capital Market Promotion and Awareness Inter-Agency Network (SEC CAMPAIGN) in the province.
Also with the delegation were Enforcement and Investor Protection Department Director Oliver O. Leonardo and Economic Research and Training Department Director Rose Ann S. Espiritu who presented the campaign to the provincial government officials.
The SEC CAMPAIGN Network comprises of various public and private organizations that work together toward a common goal of promoting financial literacy and investor education.
Commissioner Francisco, in his message, emphasized the importance of information in fighting illegal investment schemes. "We believe that information and education is the best shield we have against these scams," he added.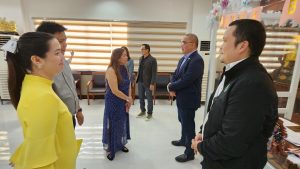 On the other hand, Commissioner Bello highlighted the need to partner with local government units to intensify the campaign.
Bello said, "Time and again, the people have shown support and trust to the leadership that [this administration] offers to the province. With the leadership of Governor Yvonne Cagas, I am confident that she can command respect and authority of the city, municipalities and barangays under her administration, to implement orders, instructions that would redound to the benefit of the people".
In response, the administration of Governor Cagas vowed to craft an executive order that would support the SEC initiatives.
Aside from the governor, also present during the courtesy visit to the office were all members of the Provincial Board. At the presentation of SEC programs were top officials of the executive department.
The visit of SEC officials to the province is part of the Commission's larger effort to combat investment scams across the country as the Commission has also been conducting similar activities in other areas, including seminars, forums, and roadshow activities.