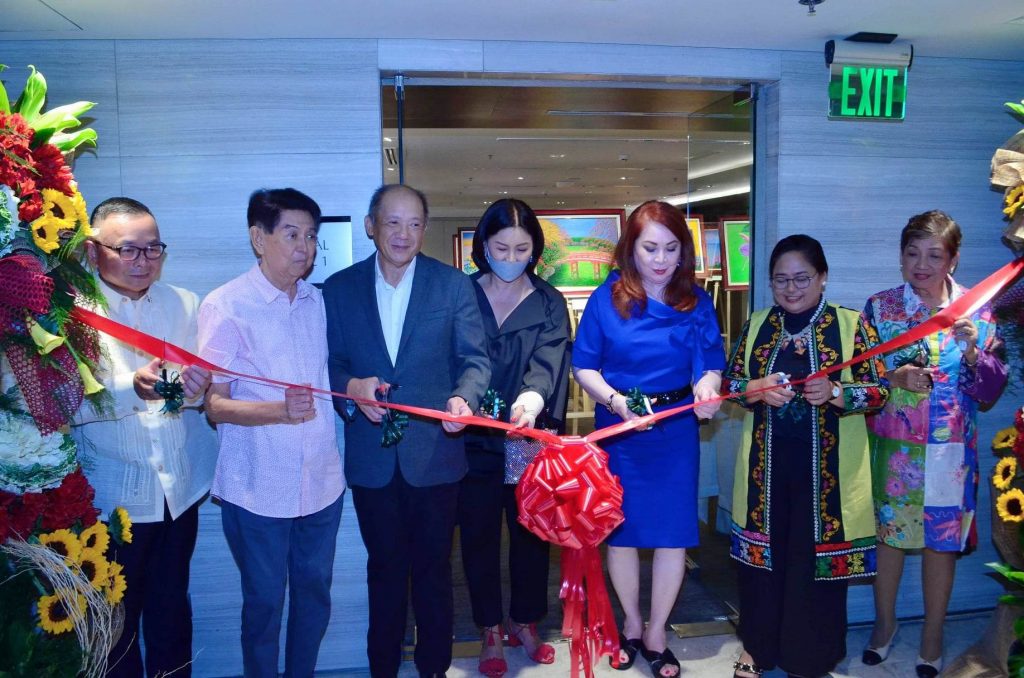 By Tiffany Joyce Wong
PHILANTHROPIST and visual artist Joyce Herrera Wong opened her third solo art exhibition and fundraiser – Colors of Hope, on February 20, 2023, to a private but packed reception, attracting a full house of attendees from notable donors and sponsors to loyal friends and fans.
Held in the condominium Roxas Triangle Towers, the intimate venue provided the perfect setting for a resoundingly successful opening night, with all proceeds going directly to the artist's charity of choice, the non-profit organization House of Hope, located in Davao City.
The opening ceremony drew a crowd sharing a genuine appreciation of the art and support for the charitable cause. The formal reception commenced with an informative video regarding the inspirational journey and endeavors of the House of Hope, as shared by the founder, Dr. Mae Dolendo.
The artist herself thanked all the donors, buyers of her artworks, and everyone who made time to attend the event. The most touching point of the night was a surprise media presentation shared by the charity: a beautiful and moving collection of pre-recorded messages from House of Hope volunteers, staff, and even patients themselves.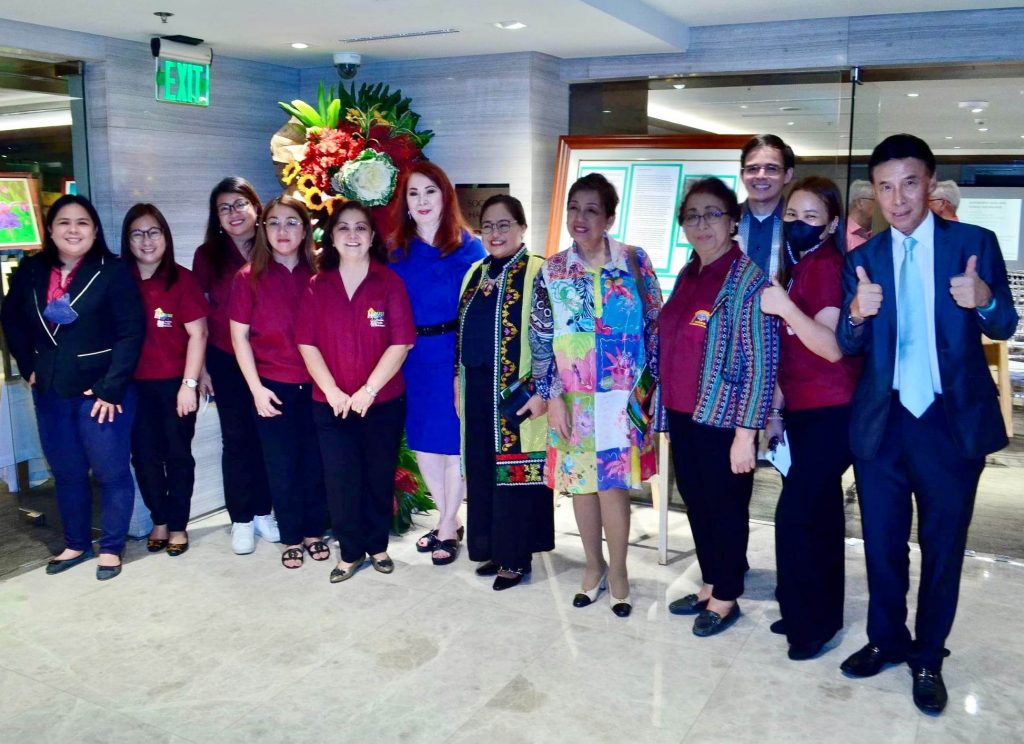 It was a tribute that overwhelmingly impacted its viewers and invoked profound sentiment throughout the event's three-day run. "Colors of Hope" featured twenty original paintings depicting the vibrant range of nature's multifaceted beauty and a welcome collection of artworks embracing light and the enduring power of hope amidst the darkness of our post-pandemic world.
The table of raffle prizes and auction items was prominently featured. The live draw created a hopeful thrill of energy, as carefully curated items from vintage pieces of jewelry, artworks, and luxury designer accessories were won by lucky winners.
On the auction table, various art mediums from established and professional artists, designer handbags, and jewelry were just as appealing and went to the highest bidders. Most of her meticulous masterpieces have been purchased, collected, and displayed by admirers and artists worldwide, including Hong Kong, San Francisco, Los Angeles, Bangkok, Manila, London, Seattle, Connecticut, New Jersey, Florida, Hawaii, and Sydney.
Desmond Tutu once said, "Hope is being able to see that there is light despite all of the darkness." The affirmative power of hope was indeed embedded into each transformative artwork as the exhibit's ultimate mission is to invoke a sense of positive enlightenment, and serves as a tool for the solace we all seek and need following such dark and difficult times.