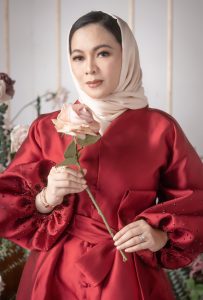 By Ayunan G. Gunting
LEADING the Muslim Mindanao towards a brighter and more progressive future, Sittie Aisah "Nancy" Tomawis-Adiong is focusing on women's empowerment and livelihood to unlock the potential of the people of Tangcal, Lanao del Norte.
As 2023 began to unfold, she promised the people a local government unit that is "participatory, consensus-oriented, accountable, transparent, responsive, effective, efficient, equitable, and inclusive."
"My priority is to continue the reforms that were started by the past administration, and we will exert more efforts to achieve and sustain growth and development in Tangcal," she said.
As one of the active women in Muslim Mindanao, Mayor Nancy champions a broad range of social causes, with a particular focus on protecting and upholding the rights of women and children, promoting gender equality, and empowering women economically.
"I always lead sustainable and inclusive actions towards gender equality and women's empowerment because I, myself a woman, recognize that women thrive and innovate," she said. 
"I can see that more women are overcoming inequities and creating opportunities across all aspects of life in our communities in Tangcal."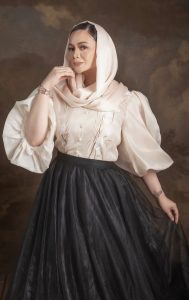 Recently, she has been active in helping Muslim women find livelihoods to cope with the recovering economy and maximize their potential while remaining resilient during tough times.
Under her leadership, the Local Government Unit of Tangcal collaborates with Civil Society Organizations, private organizations, youth groups, and Non-Governmental Organizations to create a safer environment for the most vulnerable sectors affected by the pandemic outbreak.
Only a few months after being elected, she has already tapped and affiliated organizations that support her advocacies. These organizations aim to strengthen women and child protection response strategies during the pandemic. 
They have also assisted in legal matters, medical needs, and providing shelter/transition homes amid the COVID-19 crisis.
Concentrating on different marginalized sectors, she would also focus on providing post-harvest facilities for farmers due to the unpaved farm-to-market roads in Tangcal. She also promises on looking into the needs and livelihood of farmers in the locality to ensure productivity and sustainability in the long run.
Lastly, she had set her eyes on improving infrastructure as the city bounces back on its feet. 
"In 2012 and the years thereafter, we began introducing reforms. We focused on implementing the much-needed basic infrastructure as it is vital to growth and development. Everything is tied to infrastructure. Without it, Tangcal could not move forward," she said.
Aside from her role in the office, she also pursues other personal ambitions as she owns a few businesses outside Tangcal. She entrusts the supervision of daily business operations to her team while she spends weekends managing the enterprises.
Being stoic has been beneficial to her leadership style, as it has helped her behave positively and consistently, both publicly and privately, and positively impact her family and constituents.
Juggling the responsibilities of being a mayor and the First Lady of Lanao del Sur's Governor Mamintal Alonto Adiong Jr. is no easy feat, but Mayor Nancy considers them 'important' and requires effort and consistency to achieve competence and harmony.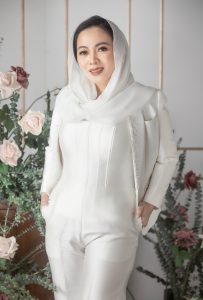 "When work demands that I attend to matters of both roles simultaneously, I always assess which one is most pressing. The key isn't really balance, it's integration. Integrating the needs of my office and that of the needs of my LGU is about learning to reprioritize with compassion and flexibility," she said.
Mayor Tomawis-Adiong sees a bright future ahead for the municipality and considers its potential in many aspects as Tangcal's unique and promising qualities.
"With more support, I truly believe that we can do more and sustain the momentum of our progress and growth and be on par with the other neighboring municipalities in the region after years of hardships," she said.