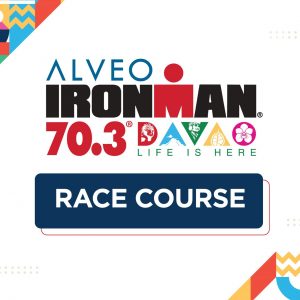 THE security component of the upcoming IronMan 70.3 has been heightened with the deployment of 5,000 personnel, a top official of the Davao City Police Office (DCPO) said Monday.
Major Catherine dela Rey, DCPO spokesperson, said that of the number, half of them will come from their ranks.
"Dinhi sa IronMan mas dako atong deployment compared sa Parada Dabawenyo. Naa sa mga 2,500 sa part pa lang sa Davao City Police Office na i-deploy kay mas taas-taas man gud ang stretch sa kadalanan na i-cover nato," said dela Rey.
The security coverage will also extend to the IronGirls marathon on March 25, with a full deployment of forces on March 26 for the IronMan 70.3 Triathlon Race, she said, pointing out that the DCPO will secure the stretch between Lanang ang Lasang.
Jurisdiction over the security coverage of the race will be turned over to the Davao del Norte Provincial Office in areas outside of the city, particularly Panabo City, Carmen, and Tagum City.
Due to road closures to make way for the races, Dela Rey urged citizens to plan their trips wisely and, if possible, avoid driving through the race routes. 
"Tan-awon nila tong advisory sa CTTMO sa mga oras na naay road closure para sigurado mo nya dili mo ma-traffic or mapurnada ang inyohang mga lakaw, so planohan na ninyo daan kani na mga adlawa specially ang March 26," said Dela Rey.
The IronGirls run course on March 24 will see the northbound lanes of R. Castillo Avenue – from Azuela Cove to corner San Nicolas Road- closed from 4 p.m. to 8 p.m. The northbound lanes of R. Castillo – from Azuela to Corner Jerome Street- will be closed on March 25 from 5 a.m. to 9 a.m. to make way for the IronKids bicycle route.
For the IronMan 70.3 on March 26, the southbound lanes from Alcantara to Lasang, all the way to Panabo, Carmen, and Tagum will be closed from 3 a.m. to 10:30 a.m., while from 3 a.m. to 12:30 p.m., the northbound lanes of the same stretch will be closed to traffic for the race's bike course. For the IronMan 70.3 running course, the northbound lane from J.P. Laurel to Alcantara will be closed from 3 a.m. to 3:30 p.m.
The IronMan 70.3 triathlon race is an international sporting event that brings together world-class athletes and triathletes from all over the globe.