CEBU Pacific and the Singapore Tourism Board renewed their partnership with a memorandum of understanding on Monday, March 13, at the Sheraton Hotel Manila in Pasay City. Signed by STB Assistant Chief Executive – International Group Juliana Kua and CEB Chief Marketing and Customer Experience Officer Candice Iyog, the MOU aims to encourage Filipinos to rediscover the Lion City as all pandemic travel restrictions are finally lifted.
"CEB was the first key partner to work with us in order to attract Filipino tourists to visit Singapore once more," said Kua.
The airline previously signed an MOU with the tourism organization on April 22 when Singapore's borders had just been opened after a strict lockdown due to COVID-19.
"For tourism to work, it has to be a symbiotic relationship. CEB will work on providing access, while STB will ensure good attractions and activities in Singapore. The signing of this MOU is another testament to that, and we are truly grateful," Iyog said.
Key projects in the MOU included joint marketing and promotions and joint business development in the areas of flight/cruise, MICE, and corporate groups.
STB also reported that they had exceeded their target of foreign tourist arrivals of 6 million with 6.3 million tourists in 2022, with S$14.3 billion in tourism receipts.
With a total of 382,000 Filipino tourists who visited Singapore in 2022, the Philippines now ranked 5th in Singapore's top source markets, two notches higher than its 7th ranking pre-pandemic.
"Our 2022 tourism performance underscores Singapore's appeal as a leading destination for post-pandemic travel," added Kua.
Giving Filipinos more reasons to visit the city-state, STB launched SingapoRewards, a program that provides international visitors an opportunity to try one of their nearly 40 authentic, well-curated, off-the-beaten-path Singapore experiences for free.
Visitors need only to register through the Visit Singapore mobile app or website, follow the seamless steps, and redeem their preferred Singapore experience at no cost.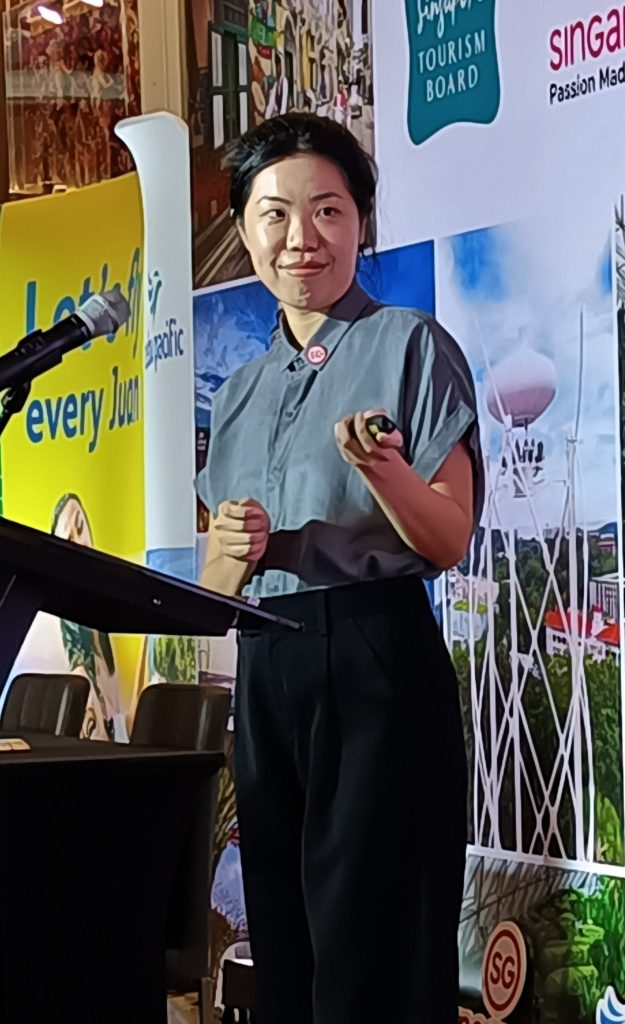 "Some of the fresh new experiences we offer include having a back-of-house tour at the Southeast Asia Aquarium in Resorts World Sentosa, doing a very Instagrammable breakfast with zoo animals in Singapore Zoo, and joining an aqua-spinning class in a pool along Orchard Road that overlooks Marina Bay Sands," STB Philippines area director Ruby Liu disclosed to the media.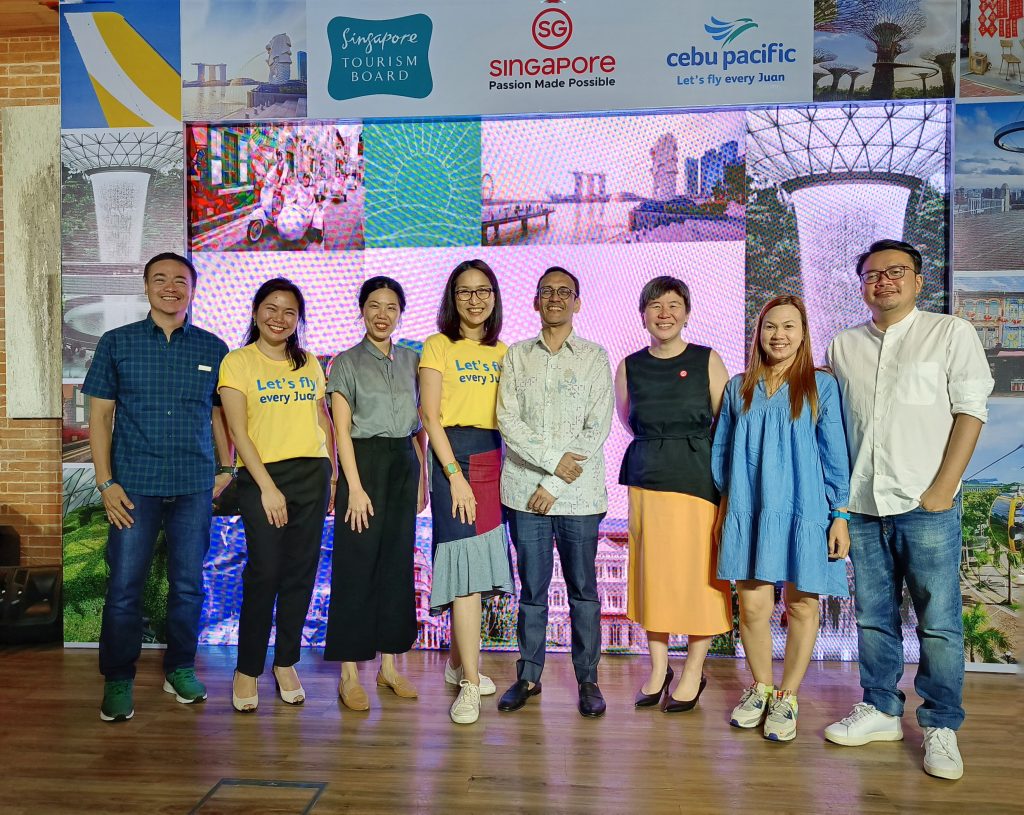 CEB also launched its exclusive Singapore seat sale starting March 13 for its Manila, Clark, Cebu, and Davao hubs with fares for as low as Php499 (one-way base fare, exclusive of taxes and surcharges) for international destinations from March 13 to 15, 2023 for travel period of June 1 to November 30, 2023. The airline now flies 39 times weekly to Singapore – 21 times from Manila, seven times from Clark, seven times from Cebu, and, starting March 26, an increased frequency of four times weekly from Davao.
"We hope that these attractive promotions of Cebu Pacific, together with STB's SingapoRewards program, will spark the Filipinos' interest to visit or revisit Singapore again this year," quipped Liu.