How Modern Breeding Practices Decrease the Philippines' Reliance on Beef Imports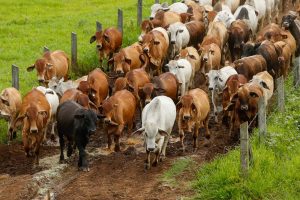 Valencia, Bukidnon – As of January 31, 2023, the latest UN data estimates that there are more than 113 million people in the Philippines. There is no doubt that this will continue to increase, if not drastically, as the total population was also projected to rise to 142 million in 2045 according to PSA's latest 2010 Census-based population projections. With the increasing population coupled with the global food crisis brought about by rising food prices and inadequate domestic production, the Philippines faces a challenge in becoming a food-secure country.
For years, the Philippines has been highly reliant on imports, especially in agricultural and livestock products, which is appalling as it is one of the world's highly abundant countries in terms of natural resources with fertile lands suitable for local production of various agricultural products and livestock. In the cattle industry, the total volume of imported beef was 438.59 thousand metric tons, valued at USD 951.80 million, based on the 2021 Cattle Situation Report by the PSA. This was a 110 percent increase from the total imports in 2020 at 208.83 thousand metric tons.
Considering the total volume of imports, the market for beef is high as local supply cannot meet the demand anymore, which is why some commercial cattle producers are seeing this as an opportunity to not only increase their production but also to improve the genetics of their herd. While some farms buy cattle from other farms to fatten, other farms choose the more sustainable way of engaging in cow-calf operations to produce calves as replacement breeders or for selling, then eventually for meat production. As the success of a cattle farm engaged in cow-calf operations is defined by producing one calf per cow every twelve months, one of the challenges cattle producers faces is low productivity due to multiple factors like insufficient feeding, non-existent recordkeeping system, improper facilities, and traditional practices in management and reproduction.
The traditional way of breeding is through natural mating – the breeding practice of most cattle farms in the Philippines. Though artificial insemination is adopted by some farms, this is still highly reliant on heat detection, that is, the time when the cow shows signs of heat like mounting which determines the "best" time to breed that animal. But it is a totally different scenario for commercial farms with more than 50 female breeders because it is nearly impossible to catch signs of heat as different animals go through it at different times and different periods throughout the day.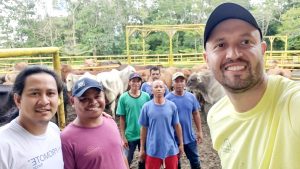 So, this is where Fixed Time Artificial Insemination (FTAI) comes in. FTAI is a reproductive biotechnology adopted by the biggest cattle-producing countries in the world – a modern breeding method only Bionova provides commercially in the Philippines. FTAI entails synchronizing the animals in your herd by using exogenous hormones to artificially breed them over a set period. With synchronization, farmers can use high-indexing bulls from all over the world to artificially inseminate their herd at the same time, inseminating both cows and heifers on the same day.
One of the best and biggest cattle ranches in the Philippines, M.Montesclaros Farms Inc. situated in Bukidnon has adopted FTAI in their breeding practices since 2021. From mixing the bulls all year round and producing calves scattered throughout the year, they have now established fixed breeding and calving seasons. For their recent FTAI batch in 2022, they achieved a total of 74.42% of pregnancy rate in just 3.5 months of breeding using FTAI and follow-up by bulls using high-quality genetics from Angus and Brahman bulls. From the total pregnancy rate, 52.12% was from FTAI – all bred in one day. To understand it better in context, imagine achieving a 50% pregnancy rate in a 100-cow herd in a traditional breeding setup versus achieving a 50% pregnancy rate in a synchronized 100-cow herd and inseminating in only 1 day. Indeed, a 50% pregnancy rate is achievable in both setups but what a cattle raiser gets through FTAI is efficiency in management practices like shortened calving intervals, reduced open days for non-pregnant cows, standardized crossbreeding strategies, production of elite quality breeders for replacement or for sale, production of fast-growing animals for fattening, and subjecting of 2-year-old heifers to breeding).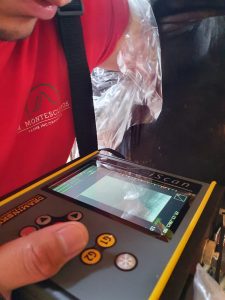 Mr. Alfonso Serrano states that "When we started our Fixed Time AI Program in M.Montesclaros Farms in 2021, we started out small with only 10 heads actually. Perhaps for the farm to try it out and to see the results. And I do understand that this is a common reaction especially of cattle producers because what we offered was a relatively new method in breeding – well at least in the Philippines – so the inclination towards adopting FTAI wasn't high. Going back, their initial objective was to improve the overall cattle productivity by means of achieving a high pregnancy rate in a shorter amount of time compared to their previous practice of traditional breeding. Fast forward to today, the farm fully adopts FTAI in their breeding because the farm management saw that reproductive management is more than just achieving high pregnancy rates but is also in the organization of their operations, records, people, and resources. I applaud the MM Farms team because of their commitment to improving their farm operations, even by means of adopting new technologies and their pursuit of learning modern ways of farming. This is something that I hope other cattle raisers and agencies that support them will see – that the sustainable way of eventually decreasing our reliance on imports is improving local production through modern technologies and practices."
M.Montesclaros Farms Inc., together with Bionova Livestock, are hand in hand in boosting cattle production in the Philippines and hopes to inspire others to do the same.
Elly Felizarta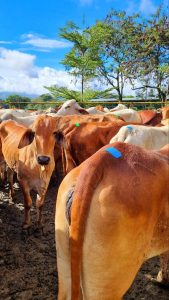 [Bulleted Facts/Figures]
Below is additional information on the difference between traditional breeding, conventional artificial insemination, and Fixed Time Artificial Insemination, to provide a better understanding.
Natural Mating
Conventional Artificial Insemination
Fixed Time Artificial Insemination
Conception Rate

Variable depending on the quality of the bull and the duration of exposure

50% or below in a longer time period

50% in only one-day breeding

Duration

Usual practice is exposure the whole year

Variable depending on the heat expression of the cows

10-day Program

Method

Mixing with the bull

Heat Detection

Induction of Heat and Ovulation without heat detection

Genetics

Only available genetic quality of the bull on the farm

Superior genetics available

Superior genetics available

Pros

Less labor intensive

Bulls with high genetic merit are highly available;

Increased calf performance;

Option to sell calves in value added market

Does not rely on heat detection;

Synchronization of all cows and heifers in a fixed period;

Able to inseminate all cows and heifers in just one day;

Bulls with high genetic merit are highly available;

Increased calf performance;

Option to sell calves in value added market

Cons

Longer calving season;

Less uniformity within the herd because of scattered calving throughout the year;

Takes longer to introduce new genetics;

High chances of inbreeding

Relies on heat detection;

More labor intensive

Labor intensive but only during the 10-day period of the program
Below are the detailed results M.Montesclaros Farms Inc achieved since undergoing the Fixed Time AI Program in 2021, with established 2 breeding seasons per year. 
| | | | | |
| --- | --- | --- | --- | --- |
| Batch | Pregnancy Rate | Method | Breeding Season | Remarks |
| 1st | 60% | FTAI | 30 days (1 day of insemination, then pregnancy diagnosis as early as 28 days from breeding) | Only 10 heads were subjected  |
| 2nd | 43.1% | FTAI | 30 days (1 day of insemination, then pregnancy diagnosis as early as 28 days from breeding) | 58 heads were subjected |
| 3rd | 64.52% | FTAI + Follow-up with bulls | 3.5 months | 43.55% pregnancies from FTAI with high-quality genetics/desired sires |
| 4th | 74.42% | FTAI + Follow-up with bulls | 3.5 months | 52.12% pregnancies from FTAI with high-quality genetics/desired sires |
Company Profile
Bionova Livestock was founded in 2018 by Alfonso Serrano, the company's current President, and Chief Technical Officer. Mr. Serrano is an expert in animal production specializing in cattle, with years of experience in South America prior to coming to the Philippines. With the primary goal of maximizing the country's abundant yet under-utilized agricultural resources, Bionova aims to provide products and services that will help Filipino cattle raisers become operational, productive, efficient, profitable, and sustainable. Turning idle lands operational and current farms more productive may contribute to sustainable farming for the environment, improved living standards for society, and economic livelihood development. Since the company's establishment, Bionova has been providing high-quality products and services for some of the biggest beef and dairy farms in the Philippines. Now in its fourth year, Bionova is expanding its products and services to become more accessible to livestock farmers. Moving forward, rooted in its primary goal of maximizing the country's abundant yet under-utilized agricultural resources, Bionova aims to become the top-of-mind company that provides high-quality and cost-efficient products and services for the livestock needs of both private and public entities.
 
| | |
| --- | --- |
| 1 | 2 |
| In the photo: MM Farms Inc cattle herd | In the photo: MM Farms Inc herd subjected to the FTAI Program in 2022 with heat detection patches |
| 3 | 4 |
| In the photo: Reproductive Ultrasound in cattle | In the photo: Alfonso Serrano (President/Chief Technical Officer of Bionova Livestock Inc) with MM Farms Inc |