THE CITY has pioneered instituting mechanisms that protect and promote the rights of women and children, a legislation that has been replicated in other cities.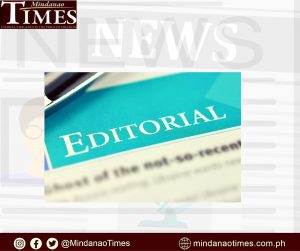 This is made possible through the vigilance of women organizations and the Integrated Gender and Development Division (IGDD) of the city, which has, for the past decades, enforced the city's  Women Development Code.
We face today the challenges ushered by new technology that has also engendered new forms of exploitation of women and children. This requires another way of monitoring or responding to the situation. At the height of the pandemic, Talikala, a women's organization, raised concern over the prevalence of Online Sexual Abuse and Exploitation of Children. 
The Department of Social Welfare and Development, and Dela Salle University partnered with UNICEF to conduct a study on OSAEC in the Philippines in 2021, and one of the findings is the this be "tackled from a multi-disciplinary approach through the concerted effort of different government units at the national and local levels, non government agencies, international agencies and organizations, and inter-agency councils. 
Talikala's executive director Jeanette Ampog, in a media conference in October last year, said there is a need to "highlight human trafficking and sexual exploitation as recurring problems in our community." Though the city has not presented figures yet as to how prevalent this is, there is no time like the present to spread awareness on this grave matter. 
Last week, the city created a body that would implement existing laws protecting women and children from violence, human trafficking and sexual exploitation. Executive Order No. 4 was signed on February 9, 2023, by Mayor Sebastian  Duterte that localized Republic Act No. 9208 (Anti-Trafficking in Persons Act of 2003) and Republic Act No. 9262 (Anti-Violence Against Women and Their Children Act of 2004). 
With proper funding, we expect this body to run after perpetrators, prosecute them and work toward curbing, if not totally eliminating, online sexual abuse of women and children. We have to provide a safe space for our children in this age of technology.