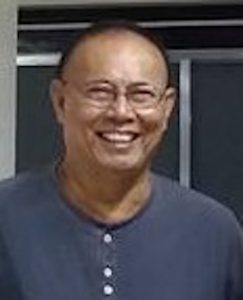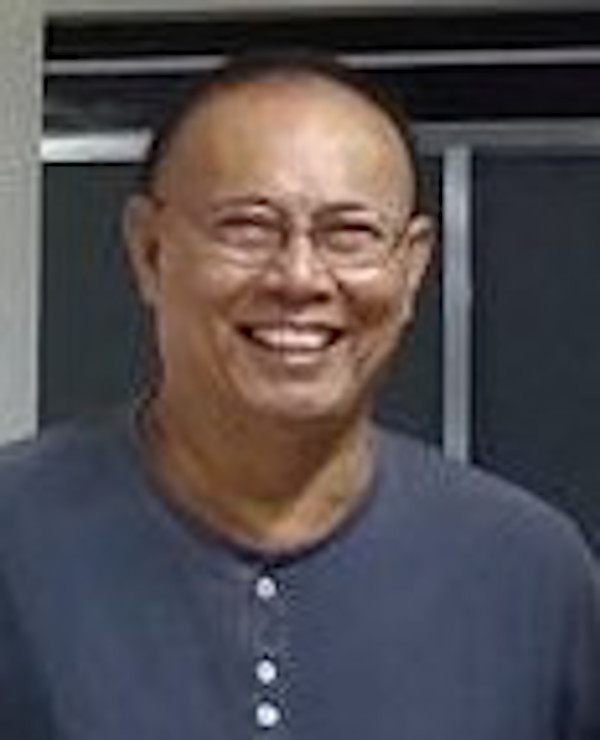 WE know of at least three people connected with the partner company of the Davao City Water District (DCWD) in its bulk water supply project that is delayed in its target completion period. One of them is a long-time acquaintance and is known for being an adroit manager not just of companies he is tasked to run but of people and organizations he has worked with.
     We know that in his present company, he is one that can exert influence on management if only to make things work and for the firm to be admired and respected by the people and its prospective clients. In fact, we have our highest respect for this person who we would unabashedly admit to having touched our life and made us what we are now. 
     Thus we have nobody else to raise the complaints of many motorists, especially the tricycle drivers who are plying the Talandang-Calinan route via the barangay Talomo River. They claim their earning potential is badly affected by the present traffic situation on the same route. So are drivers and vehicle owners of both private and public utility use.
     The project of Apo Agua Infrastructura and DCWD has been stalled for some time when the former contractor company of the bulk water delivery project failed to comply with its obligations to sub-contractors and, subsequently its commitment to Apo Agua and DCWD. 
     Of course, we know that through the intervention of the guy who is right here based in Davao City and therefore is the one "on the ground" as far as the project implementation is concerned, the problems created by the main contractor were slowly addressed, and work is now back to where it should be.
     But we believe it is worth our idol at the Apo Agua to look into this brewing problem again, though minor, as it is compared to the ones created by the former main contractor. The present contractor or his subs may have just missed this one, but as we said earlier it is causing so much delay and could even be considered a purveyor for accidents to happen.
     Yes, we would like to bring to the attention of the Apo Agua influential people that at certain times of some days of the week, in as long as half a kilometer one-way stretches of the Talandang-Calinan road where restoration of the concrete pavement on the lane where diggings and pipe-laying were made, they forget assigning personnel to man vehicle entries at both approaches. Thus, it has been the experience of drivers of public utility and private vehicles that they are stuck in dangerous traffic for as long as one hour or over before they can extricate from the mess.
     The road is barely six meters wide, with half of the lane allocated to the digging and pipe-laying and the ongoing re-concreting works, and that leaves only the remaining 3-meter lane for drivers to maneuver.
     Unfortunately, our personal observation is that when no one is manning the entry of vehicles on either of the approaches, drivers compete with each other to be ahead of the queue. So what happens is with nobody making signals for drivers to stop and wait for the vehicles at the other end to pass through, the vehicles will meet halfway in the single-lane road. It is here where bedlam occurs. What with embankments on both sides? What if vehicles meeting headway are both large or even if only one of them is big-bodied? And it becomes even more challenging to maneuver when several other cars are already at the back of those who have forced their way into the single-lane stretch.
     Situations like these and the deep and wide potholes of the still unrestored portions of the destroyed road make the particular route to Calinan proper similar to traveling on a highway crossing the center of hell.
     We don't know if it is too much of an addition to the contractor's budget to hire additional workers specifically to address the problem. Of course, we are aware that if people want development or improvement of services they need, there has to be some sacrifices to be made. Some will be bigger while others may not be as much suffering.
     To us, however, the problem of heavy traffic on the route here-in mentioned is just a matter of recognizing its causes and doing what is necessary the soonest possible time. Yes, the contractors can pull out some of their not-too-critical men in the field and assign them to man the vehicle entry and exit on several one-way stretches. Or, they can spend a little more to get additional manpower just for that purpose.
     We can only hope that this unsolicited recommendation will be taken positively by the "influentials" at Apo Agua, a company that belongs to a conglomerate of responsible corporate citizens.