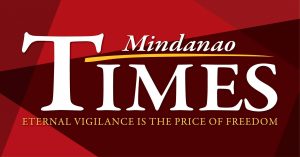 UNIDENTIFIED men burned down Tuesday night a backhoe used in road project in Purok 11 Angeles, Barangay Catigan, Toril District.
Major Jonnel Bonguyan, acting station commander of Eden Police Station, said that investigators were looking into whether the incident was a result of a land conflict between the tribal group in the area and the landowner of the location of the project.
Another angle, Bonguyan added, might be the conflict between the contractor and the workers for delayed salaries, although the company said there was no conflict between them.
The police report added that there was no proof that it was the New People's Army members who committed the crime as the company that owned the equipment, TRI-A Siblings Corp., never got any extortion letter or any threat from the outlawed group.
Based on the initial report, residents heard gun bursts during the time when the backhoe was burned.
Bonguyan said investigators have been coordinating with Sonny Mansilagan, barangay chair of the place, as they continued to look for the perpetrators.