The pandemic has definitely taught us to simplify our lives and return to nature for food and wellness. This is the advocacy of one of the people we met in our recent trip to the province of Bohol.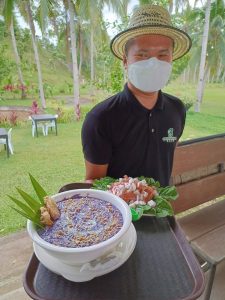 Rona Mechavez Denque, who we later learned is originally from Maco, Davao de Oro, is now known as the famous Mushroom Queen in the Land of the Chocolate Hills. In her 2.5 hectare property in Sambog, Corella, we had a a peek of her Green Thumb Farm and the tedious process of growing and producing different types of mushrooms. 
"We grow ganoderma, oyster, white and – I'm sure this is your first time to see pink mushrooms, right?," she gaily asked us in the vernacular.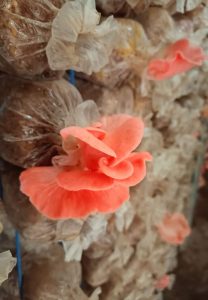 While she always had a natural flair in growing plants, her venture into mushroom production came from a suggestion from a friend. She eventually gained more knowledge about it and sought assistance from the Department of Agriculture Region Vll's Agricultural Promotion Center. 
The Agricultural Training Institute has also accredited their integrated diversified farm as learning site. 
However, launching the business in 2017 wasn't at all easy breezy, facing a few road blocks along the way. 
"We did a lot of trial and error – aside from the fact that we really don't have a clear market. Whenever we overproduce, we have no choice but to feed them to our pigs," shared Denque. 
She also realized that a lot of locals are still unenlightened of its nutritional benefits – being low in calorie and a good source of fiber, protein and antioxidants. 
"They still think that they're poisonous and that they grow from dog's urine," she said.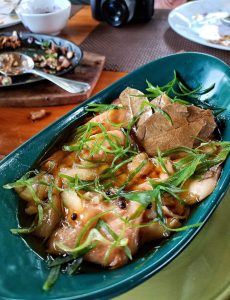 So, she peddled them to friends and neighbors, gradually getting the attention of hotels, resorts and restaurants in Bohol, and even as far as Cebu. 
However, these establishments rely on the ebbs and flows of tourists on certain months of the year. That was when she decided to learn how to produce value added products, such as their famous mushroom chicharon, burgers, tocino, and siomai. 
She knew that she was on the right track and all set to expand her market until the pandemic (and later, Typhoon Odette) happened. 
"As people weren't allowed to go out of province due to Covid-19, we decided to open our farm and set up an al fresco restaurant instead," she said. 
They then started to serve an almost all-mushroom menu to hundreds of visitors that visited their farm especially when government lifted pandemic restrictions. 
"We're glad that more people appreciate it as a healthy option, especially in this pandemic," Denque said, referring to their pandemic-born farm-to-table business. 
Green Thumb Farm, a Department of Tourism-accredited establishment, is open daily. Entrance fee is  PhP50 per person.