Whether for health or ethical reasons, many people across the globe have opted to do away with the greasy and messy diet heavily dominated by meat. It did not take long before this phenomenon reaches the Philippine shores as evidenced by vegan restaurants starting to sprout in several cities. Restaurants that offer plant-based options, however, remain scarce.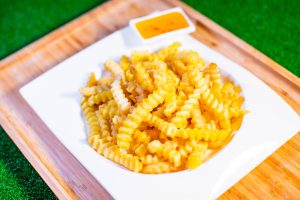 If you are one of those people who are going green for health or environmental reasons, finding vegan options when dining out could be very challenging. The good news, however, is that you will not have to look far and wide anymore in Davao City as GreenEats, a resto that serves plant-based food, is open daily to serve you at its store located at SM Lanang Premier's Foodhall.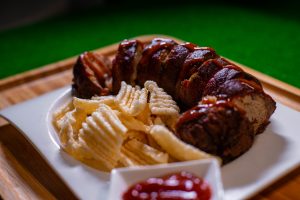 GreenEats is so-called because it wants to send a message that eating green does not only benefit people's health but also the environment as it helps reduce our carbon footprint.
GreenEats began as a pandemic project by couple Bless and Benedict Magsambol who thought about opening a store to cater to the needs of people with health concerns such as those suffering from hypertension and Gastroesophageal Reflux Disease (GERD), among others. But seeing that eating healthy is notorious for being unappetizing, the Magsambols had a lightbulb moment: why not open a shop that reimagines eating healthy as truly palatable?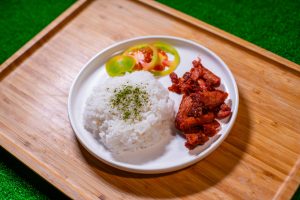 "Staying off the meat is usually perceived as just eating lettuce, tofu, and juicing, which is just boring and challenging for everyone to maintain. The Covid-19 pandemic was the perfect push for this thought. While every one of us was held at home during the lockdown and preoccupied with planting and bartering, we were in the kitchen trying to achieve something," Bless and Benedict shared.
The idea soon led to another as the couple finally opened the GreenEats cloud kitchen in Matina on May 25, 2021, serving people all over the metro. The Magsambols soon expanded their operation by opening their first store at SM Lanang Premier.
At GreenEats, one can gorge on pizzas, pasta dishes, nuggets, crispy chops, steak, and many more without having to feel guilty about it because they are all 100% plant-based. We repeat: all dishes are 100% plant-based including the cheese! 
"GreenEats serves 100% plant-based food with zero animal products or even by-products. We believe in the message that eating green does not only help the people but also the planet," the Magsambols said.