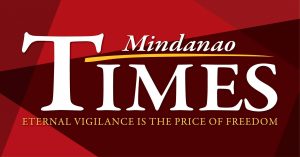 Once upon a time, in a land far, far away, there was a princess who could not cry – she laughed when her toys broke and laughed even when she fell and hurt herself..The King and Queen became very concerned that their lovely child could not shed a tear so they offered a grand prize to people far and wide who could make the princess cry. Jesters came and went but none were able to make the princess shed a tear – except for an old woman who came to the castle with a basket of onions. She peeled the onions with the princess and lo and behold, the princess cried. The kingdom rejoiced and they lived happily ever after.
Since December last year, onions have made us cry – in frustration. It made us cry because we can no longer afford to buy what used to be our staple produce when we go to the market. Onions, particularly the price of onions, became memes that overshadowed posts about Christmas.
Why did the formerly ordinary onions suddenly become gold in households? The Philippine Statistics Authority reported that in the third quarter of 2022, 23.30 metric tons were produced which was 1.7 percent higher than the 22.92 metric tons output in the same quarter of 2021. What happened? We have always been aware of the challenges faced by the agriculture sector- lack of storage facilities, farm-to-market roads, equipment, technology and the creeping effects of climate change. But conspiracy theorists have something else to say, and many are more inclined to believe them.
Importing onions, like salt and all other commodities, is seen as an option and true enough, we have seen the drop in the prices since the beginning of this month. There is great concern that importing onions sourced from China and neighboring countries will be detrimental to local onion growers especially at this time when they are preparing for harvest.
Onions, princess or ordinary folk alike, make one cry.