The Traffic Enforcement Unit (TEU) of the Davao City Police Office (DCPO) has asked for the revocation of the license of the driver that caused the death of working student Anna MaeTalili last month.
Major Dexter Domingo, TEU chief, said during the AFP-PNP press briefing Wednesday that after the cases were filed against Jester Yucosing, his office immediately sought the revocation of Yucosing's driver's license.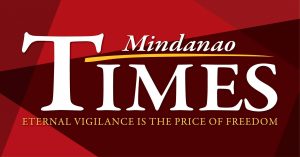 "We have already made a letter-request addressed to the Land Transportation Office (LTO) XI for the immediate revocation of the driver's license of Yucosing and we have already issued a TOP (temporary operator's permit) to the owner of the vehicle for removing the license plate, Domingo added.
He said the owner of the vehicle will face the consequences for removing the original permit of the vehicle that crushed Talili to death.
He said the pieces of evidence recovered from the crime scene proved that the vehicle that was presented as evidence was the one that killed the victim and injured her companion.
For removing the original plate, Domingo said there was the "intention" of the person removing it to mislead the investigators.
He added that the footage from close circuit television cameras of the Public Safety and Security command Center was instrumental in the resolution of the crime. The statement of a witness in the incident as well as the footages became the major pieces of evidence that resulted in the identification of the vehicle, he added.
Domingo added that the same vehicle and the same driver were involved in another accident on November 12, 2022, but the vehicle still had the plate attached to it.
Yucosing, accompanied by Vice Mayor John Paul Lampig of Boston Davao Oriental, first went to the Police Regional Office to present himself as the driver of the vehicle that figured in the accident which resulted in the death of Talili.
He was eventually arrested by members of the TEU the day after former President Rodrigo R. Duterte announced a P500,000 reward for his arrest.