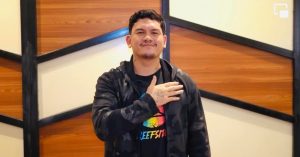 THE city government has created a technical working group that will develop the digitalization program for its revenue generation systems.
Mayor Sebastian Duterte signed Executive Order 3 Series of 2023 that created the study body as the same order aims "to integrate the Business Permit and Licensing System (BPLS), Real Property Tax Administration System (RPTAS)/Tax Mapping System, Integrated Infrastructure Permit System (IIPS), and Online Payment System into a centralized portal, the Davao City Citizens' Service Portal, where residents can access various services offered by the city government."
The program will get support from the Aboitiz Group which is committed to help the city government through collaboration in software development, hardware, or consultancy services.
The group also helped the city government in several key programs, including the emergency system 911 and the underground cabling of the downtown area.
Among the businesses of the group in the city are the Davao Light and Power Co. and the Therma South Inc., both into electricity services.
Another company, the Apo Agua Infrastructura, is setting up a P12 billion water project that it will supply to the city through the Davao City Water District.
Under the executive order, the study group is tasked to ensure the coordination between the city government and the Aboitiz Group.
The study group will also oversee the digitalization of the city's revenue-generating systems through integration with the citizens' service portal.
The biggest task of the body is oversee and manage all aspects of the project, ensuring the successful digitalization and integration with the Davao City citizens' Service Portal; provide periodic updates to the city mayor on the progress of the project; develop policies and guidelines to guide the development of the project; and perform any additional duties as deemed necessary by a competent authority.
Under the technical working group, the mayor sits as its chair, the city administrator as co-chair and the city treasurer as the vice chair.