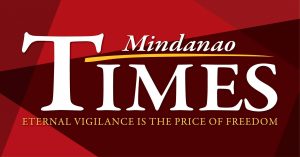 THE city government failed to hit its target of P201.525 million income from its economic enterprises last year.
Maximo Macalipes Jr., officer in charge of the City Economic Enterprises, however, said the P177.7 collection last year was higher than the P140.4 million that it collected in 2021.
"We were just short of P6.6 million to be at par with the 2019 income collection. Thus, we are bouncing back to pre-pandemic conditions," he said.
The eight public markets still remained the main sources of income last year as these facilities contributed 67.38%, or P119.73 million to the total revenues. The goal of P112.62 million from these income earners was surpassed.
Of these markets, Bankerohan, the biggest among them, was also the top grosser as it collected P50.94 million, way beyond the P40 million target. It was followed by Agdao with P29.51 million versus the target of P28 million, Calinan with P10.942 million while the target was P9.7 million and Mintal (Tugbok) with P5.88 million while the target was P5.5 million.
Public market that failed to collect their targets were Toril with P21.762 million while the target was P27.3 million, Tibungco with P343,814.63, 37.17 while the target was P925,000; Bunawan with P316,971.54, while the target was P1 million; and Lasang with P200,609.25 collection with a P200,000 target.
The 11 public cemeteries, meanwhile, generated P21.624 million, while the target was P33.6 million target.
The slaughterhouse operations in Calinan, Maa, Malagos, and Toril also contributed P23.80 million, about half of the P45.1 million target.