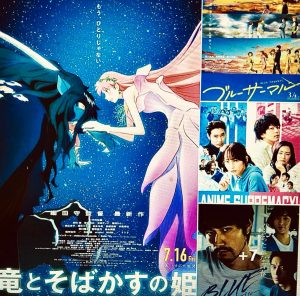 THE Japan Foundation-Manila in cooperation with the Consulate General of Japan in Davao brought back the Eigasai 2023/Japanese Film Festival 2023, which featured the screening of 10 award-winning full length films, to Davao City's SM City Cinema and Cinematheque last January 27-31, 2023.  In attendance during the opening were Japanese Consul General Ishikawa Yoshihisa, Vice Consul Rie Mitsuhashi, and SM City's Assistant Vice President Nick D. Santos.  Japan Foundation Director Ben Suzuki delivered a video message instead as he was unable to attend the special event.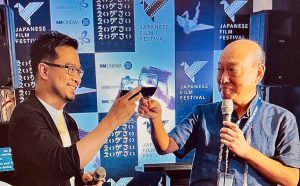 The Japan Foundation is a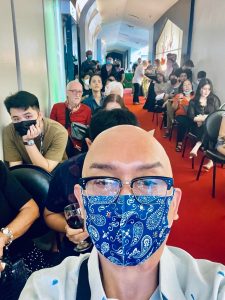 respected organization, especially among the country's academicians, as it does international exchange programs all over the globe.  It's main mission is to enhance the mutual understanding between the Japanese and people of other countries.  The Japan Foundation-Manila was established in 1996 as its 18th overseas office.  Japan Foundation-Manila focuses on arts and cultural exchanges, Japanese studies and intellectual exchanges, and the popularization of the Japanese language education overseas.  From Japan Foundation's many projects, one of the highly sought after entertainment event is the screening of the Eigasai or Japanese Film Festival which is usually done annually in cities like Manila, Baguio, Cebu and Davao.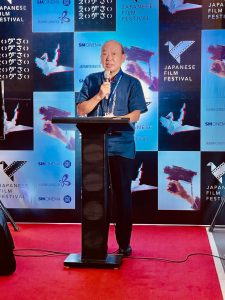 "For many years the Japan Foundation-Manila has been organizing the Eigasai or what is called the Japanese Film Festival in major cities in the Philippines to provide local audiences an opportunity to expand their knowledge of Japanese life, dreams, culture and creativity.  I am confident that with this year's movie lineup, everyone will surely get a glimpse of that and more…As we all know, a film is a powerful medium.  It can be used to entertain, educate, or explore important social issues.  It also has the power to make us learn about a new culture, experience a different perspective, or open our eyes to a world we know nothing about…I encourage you to take advantage of this wonderful event to enjoy as well as immerse yourselves in Japanese arts and culture.  I also hope that more people will have a chance to watch award-winning Japanese movies and experience the diversities between our two countries," said the Japanese Consul General Ishikawa Yoshihisa in his welcome message.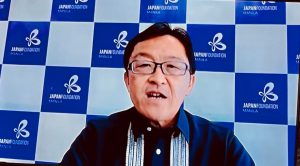 In response, SM's Nick D. Santos delivered his message in his distinctive accent, "A film is a powerful medium that reflects culture through narratives and characters.  It mirrors society, both the past and present.  Through films, we will be able to learn and discover such subjects like language, traditions, and sceneries of a certain locality.  With the mounting of the Japanese Film Festival, people will get a glimpse of Japanese culture as well as the bounty and beauty of The Land of the Rising Sun."
      The award-winning Japanese films shown in Davao included the animated film "Belle" by Director Hosoda Mamoru; the drama film "Intolerance" by Director Keisuke Yoshida; "Blue" by Director Keisuke Yoshida;  "And so the Baton is Passed" by Director Maeda Tetsu; "Anime Supremacy" by Hitomi Sato; "Blue Thermal" by Tachibana Masaki; "In the Wake" by Director Zeze Takahisa; "In Lesson, In Murder" by Shiraishi Kazuya; "Inu-Oh" by Director Yuasa Masaki; and finally, "In Every Day A Good Day" by Director Omori Tatsushi.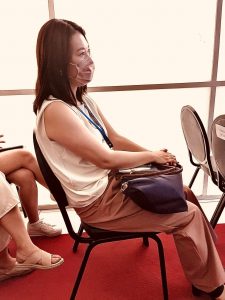 Thank you, Japan Foundation and the Consulate General of Japan in Davao, for sharing the 10 award-winning Japanese films of Eigasai 2023 here in Davao City.  The films reminded me of my student life in Tokyo and the Japanese people and culture I came to appreciate.  I miss Tokyo and the good Japanese people whom I met there who enriched my life.  I always include them in my prayers.