THE BUREAU of Quarantine (BOQ) XI urged travelers entering the country to only secure the eTravel pass from the agency's legitimate website.
Dr. Noreen Espero, head of the BOQ Davao region, said they have received complaints concerning eTravel passes from websites asking for payments.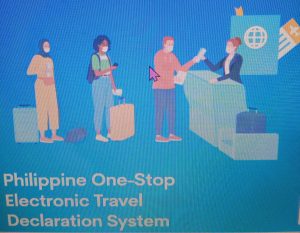 During Kapihan sa PIA at SM city on Monday Espero encouraged travelers to register at the etravel.gov.ph website 72 hours before entering the country.
"We do not ask for any fees," she added.
The eTravel pass was launched last Dec. 5, 2022, replacing the arrival card or one health pass as requirements for those coming abroad.
Based on the data of the BOQ XI, there were 5,991 international passengers recorded at the Davao International Airport last Dec. 2022.
The eTravel Registration is a mandatory requirement for arrival in the Philippines imposed by the Inter-Agency Task Force for the Management of Emerging Infectious Diseases (IATF-EID).
The e-Travel Registration will also be easier to fill out and will require less information in line with a decision by Philippine health authorities to simplify the arrival process. The new platform will have a more user-friendly interface that will soon be integrated with the system requirements of the Immigrations and Customs authorities.  
"To avoid long lines at the airport, we highly encourage you to fill out the e-Travel Registration within 72 hours prior to departure from your country of origin," she said.
If the traveller could not do so before departure, the personnel from the Philippine Bureau of Quarantine (BOQ) and airport staff will assist passengers in completing and uploading the eTravel Registration upon their arrival in the Philippines.