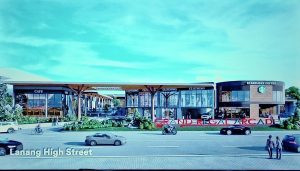 PROPERTY developer Grand Land Inc.'s The Piazza at the Amani Grand Citygate nabbed two awards this month from Dot Property Philippines Awards.  This was revealed by Grand Land Inc vice president Khristina Pestaño during a media presentation last November 18 at Grand Regal Hotel, also a property of the Gaisano Grand Group of Companies.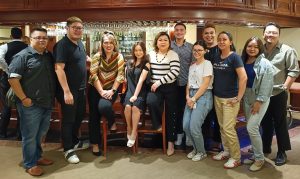 The 2.8-hectare, mixed-use project was named the Best Investment Property and Best Mid-Range Condo Development. In addition, PropertyGuru also recognized The Piazza as Best Condo Development during the 10th edition of the PropertyGuru Philippines Property Awards last October.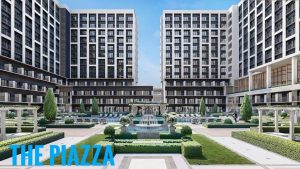 The Piazza, an Italian-inspired, three condominium complex with a central plaza, for which it is named after, was also recognized in 2021 as Brand and Marketing Initiative of the Year- Philippines by Real Estate Asia Awards. 
The property is strategically located along the bustling Buhangin-Cabantian area, right beside Grand Land Inc.'s flagship project in Davao City, the Amani Grand Citygate. It is targeted to be completed sometime in 2025-2026.  
"We offer premium at a very affordable value. With our properties, we are redefining luxury as something we use every single day," shared Pestaño.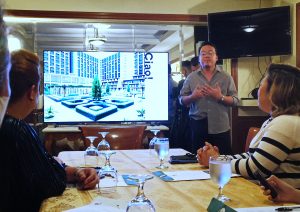 Grand Land Inc brand and marketing manager Noel Jan Te also presented other ongoing developments under the Grand Land Inc umbrella, including The Borough, a mix-use complex at the Amani Grand Citygate in Buhangin; Lanang High Street, a premier dining and recreation hub adjacent to Grand Regal Hotel (both will be launched next year); and the Grand City Walk, a 22-hectare township near the Davao International Airport (to be launched by end of 2023).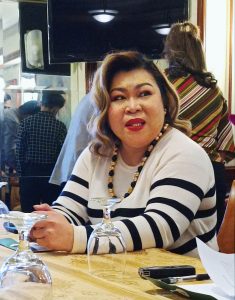 "There is so much demand in Davao City especially that it is major economic hub on this side of the country," said Pestaño. "But in order to make our properties successful, there must be sustainability. That is why we continue to provide accessibility and convenience to our clients' needs – being close to our malls, churches, hospitals, and others that address their lifestyle."
Grand Land, Inc is currently celebrating a decade in building homes and developing communities, proudly winning 19 industry awards along the way.