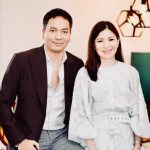 "Square cut or pearl shaped, these rocks don't lose their shape.  Diamonds are a girl's best friend," sang the legend that was the late iconic blond bombshell, Marilyn Monroe, while mentioning the fabulous and best luxury jewelers of her time namely Tiffany's (known for high end luxury jewelry to this day); Cartier (distinguished for its timeless and exceptional luxury jewelry for men and women); Black, Starr, and Frost (the first and oldest jewelry firm continuously operating in America); and Harry Winston (the King of Diamonds).  Why are women (and men) attracted to diamonds?  Diamonds are well known for their extreme hardness, brilliance, and rich sentimental value.

It is believed that girls like diamonds because they symbolize love, class, wealth, purity, and can be a woman's precious possession.  Diamonds are considered  to have heavenly powers and are perfectly suited to those who seek the lovely things in life.  Just ask the country's Queen of Diamonds, madame Imelda Romualdez-Marcos, who owns a 25-carat Pink Diamond supposedly valued at five million dollars!  Indeed!

     As Life is Here in the Land of Promise, it was no surprise that Tessera Diamond Jewelry came to Davao for its first ever Tessera Diamond Trunk Show in Mindanao held last December 2, 2022, at Bondi & Burke.  Surprisingly, it was Davao's rather young, perfumed and well pampered ladies who excitedly trooped to the venue and were warmly welcomed by no less than the equally lovely Papat Aquino-Fider.  Papat Fider and her husband, Carl, are the young entrepreneurs who founded Tessera. 
The young and good looking couple have, indeed, gone a long way from the days Carl first started selling gold monogram necklaces from his home.  Tessera started as a passion project and a single person business of Carl.  He turned his hobby of making simple gold jewelry into a full blown business in 2011.  It was his aim later on to sell precious diamonds that are to be unique to each of his clients.  Carl also made sure that as one of the Philippines' leading jewelry retailers and manufacturers, he would only sell certified and naturally-mined diamonds.  Tessera diamonds are guaranteed to be conflict-free and are of international grading and are well certified.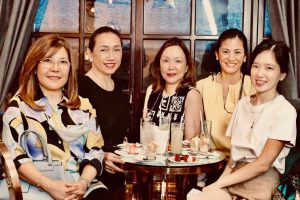 "Tessera has more than a thousand internationally certified damonds in the collection; and are ready to be selected and made into a client's heirloom piece.  Tessera specializes in engagement rings and made-to-order or bespoke fine jewelry.  I would just like to mention that former Miss Universe Catriona Gray's iconic earrings namely the 'Three Stars and the Sun,' 'Alab at Dangal,' and 'Pearl of the Orient' which she wore during the beauty pageant competition in 2018 were all done by Tessera.  We are very much committed to creating authentic, timeless and elegant jewelry for our Davao clients," promised Papat Fider with a genuine smile.  I was surprised to find out that Tessera has many loyal Davaoeno clients who would visit Carl and Papat Fider's Manila stores in the Rockwell and Arton Showrooms.  They saw the potential in Davao and were determined to meet the coiffured madams and their lovely daughters face to face.  With the many throbbing businesses and investments in the City, the Fider couple wanted to present diamonds as an investment option that they can wear.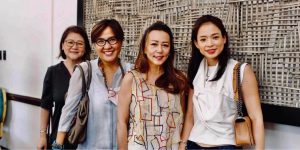 The Fider business couple are looking forward to doing seasonal diamond trunk events and perhaps, open a Tessera Showroom in Davao City in the future.
     Diamonds are Forever, mind you.  Thank you, my fave special events host, Marissa Salonga-Tionko, for inviting me to this sparkling occasion.