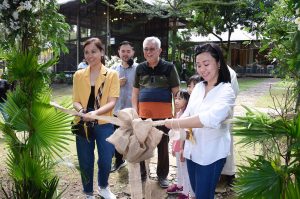 VERDELI, the newest destination in Malagos, is the fulfillment of a dream.  Inspired by the vision of the late Nelia Claudio, and brought to life by her children, Sarah Claudio, Paolo Claudio, and Vanessa Claudio-Pascua.  Verdeli is the embodiment of one family's desire to share its blessings and help uplift the lives of others.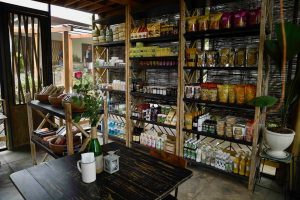 "Verdeli is the latest project of Panata Namin Foundation, Inc., a foundation that was the brainchild of my Mom," explains Vanette, the eldest of Nelia's three children. "The word 'Panata' means pledge in English. It is also a contraction of the phrase 'para kay Nanay and Tatay,' which is what we call our maternal grandparents," Vanette continues. "Mommy wanted a foundation that could help uplift lives and promote strong Christian values, and in so doing, honor her Nanay and Tatay.
She wanted everyone engaged with the Foundation, whether as partners, workers, or beneficiaries, to be mindful of the importance of honoring one's parents. "And so it was but fitting that on October 25, 2022, on what would have been Mommy's 72nd birthday, we blessed Verdeli, as it is our turn as children, to honor Mommy, who first envisioned all of this.  We honor our father, Nilo Claudio, as well because without Dad's support, Mom's dream would have remained just that – a dream".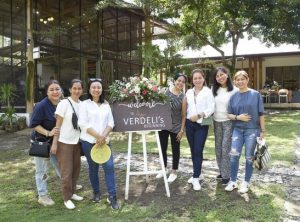 As the Claudio siblings began to develop the plan for Verdeli, they knew that they wanted to keep their mother's vision alive and honor the spirit behind that vision. But they also took it upon themselves to put their own stamp on the place as they took ownership of the project.      
"Growing up, our home was always the gathering place.  Because of our home's big garden, it was the perfect venue for all kinds of fellowship—parties, reunions, celebrations," shares Paolo.  "So during our family meetings for Verdeli, we said that Verdeli would be an extension of our home, but now we are opening it to more people, and not limiting it to just to our family, friends, and business associates".
Verdeli is still a work in progress.  While certain areas are already developed and will soon be open to the public, the siblings still have many plans.  Now ready to accept guests are Verdeli's café, a small farming area, a children's play area, a function hall, and an abundance of open space where people can simply wander around and enjoy nature.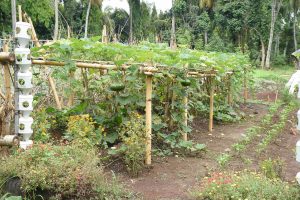 "Verdeli is a place of love," states Sarah, the youngest of the three. "When I first started conceptualizing Verdeli, I knew that it was going to be a sister of Echostore, a retail store and café along Diversion Road in Buhangin that promotes sustainable and healthy living.  But I wanted to go beyond retail, and go deeper – more social impact activities, education, and connecting it more to Panata."  Sarah explains further, "Verdeli shares the same values as Echostore—of caring for yourself, for your environment, for your community.  It is still a work in progress, but in everything we do, we will keep Mommy's vision top of mind, and it starts and ends with family. Our family has been so blessed, and we will use Verdeli as a way of sharing our blessings."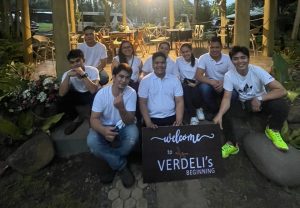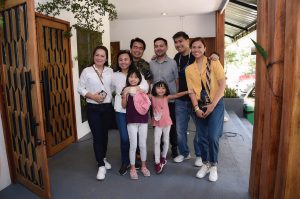 "The next time you look for a place to eat, rest, and just enjoy time with family and friends, stop by Verdeli, and see how one woman's vision was brought to life, how three children took it upon themselves to honor their parents through good works, and how one family has taken to heart and put into action the words of Jesus, "to whom much has been given, much is expected'."
Verdeli Garden and Café opened early November and is located in Purok 3-B Barangay Malagos Baguio District, Davao City. Like and follow their Facebook and Instagram page – VERDELI.DVO.