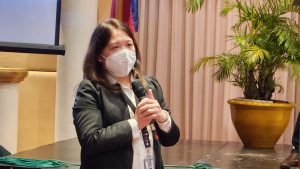 About 100 participants from the city government, among them Councilors Al Ryan Alejandre and Javi Campos, and members of the police force joined the SEC Davao's Information Education Roadshow at The Pinnacle Hotel and Suites yesterday, November 9.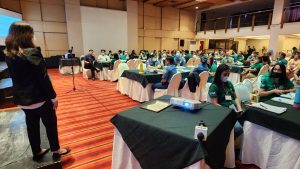 Participants were oriented on how to become financially responsible as well as on how to avoid illegal investment schemes.
SEC Davao Extension Office (SEC DEO) Director Atty. Katrina Ponco-Estares, in emphasizing the importance of the event, said that "The Commission's goal has always been to heighten our investor protection and investor awareness campaigns. Financial literacy, awareness of investor rights and responsibilities, and knowledge on risks of investments are key elements to eliminate scam in any form. This year, the Commission has decided to level up its commitment and service to its stakeholders by expanding its repertoire through the inclusion of handling personal finances such as budgeting and saving. Through this seminar workshop, the Commission is pushing for the participants to be SEC-SEE (Scam-proof, Equipped Empowered)."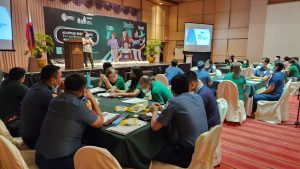 Councilor Al-Ryan Alejandre, praising the office for the initiative, said he hopes that the SEC DEO "could cascade this (campaign) to the grassroots level as most of the victims of scams are from the grassroots".
Another office that wants to partner with the SEC DEO in the campaign is the Philippine National Police Regional Office 11 (PRO 11).
Major Irish Delim of the PRO 11-Regional Comptrollership Division, said her office and the SEC DEO have already started initial talks on conducting a similar activity to her personnel.
"This campaign will help educate the PRO 11 personnel regarding financial literacy," said Delim.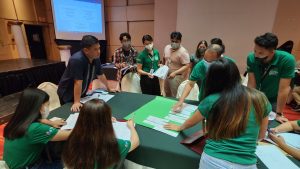 Simplicio Sagarino Jr., head of the Davao City Anti-Scam Unit, said the roadshow is a big help for his office in its information campaign. "We have always been telling the public not to invest in easy money (schemes) because, in the long run, you would lose your money," Sagarino said.
The Investor Education Roadshow is part of the initiatives of SEC Davao Extension Office for the celebration of the 3rd Investor Protection Week, which was established during the administration of former President Rodrigo Roa Duterte who signed an executive order in 2019 for the purpose.