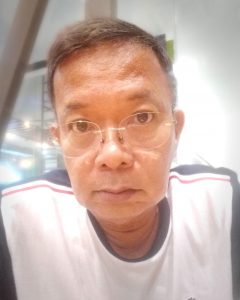 YOU must have heard of this modern-day parable as it has many versions. I read it first on a blog by the late writer, Anthony Yslava whom I admired and quoted on several occasions. As a final tribute, I'm sharing his, trimmed to fit as it is.
A young man applying for a position at a company was already into his final interview when the director, having seen read his impressive resume asked if he had a scholarship in school. The boy said, "No, my father paid for my schooling. He is a Farmer". Thereupon the Director asked the boy to show him his hands. The young man showed a pair of hands soft and perfect. When asked if he'd ever helped in the field, the boy again said no, because his parents always wanted him to focus on his studies. At this, the director requested him: 'At home today, wash the hands of your father and return to see me tomorrow morning.' 
When he returned home, he did as he was asked, even as his father thought it a bit strange. For the boy, that was the first time he saw the father's hands, wrinkled and  scarred. This was also then when he realized what it meant to work every day so he could pursue his studies. Next morning, the director asked the young man what he had learned.  The boy said, 'I Now appreciate and recognize that I'd not be who I am today without my parents. By helping my father, I now realize how difficult it is to do something on your own I've come to appreciate the importance and the value in helping my family. 
"This is what I look for in my people. I want to hire someone who appreciate the help of others, a person who knows the hardship others go through to accomplish things, and a person who realizes that money is not his only goal in life". 'You are hired'. 
A child that has been coddled, protected and given everything he or she wants, develops a mentality of "I have the right" and will always put himself or herself first, ignoring the efforts of parents, family and friends. If we are this type of protective parent are we really showing love or are we helping to destroy our children? You can give your child their own room in a big house, good food, a computer, tablet, cell phone, and a big screen TV, but when you're washing the floor or painting a wall, children need to experience that too. After eating, have them wash the dishes with their brothers and sisters, let them fold laundry or cook with you, pull weeds or mow the lawn. 
You are not doing this because you are poor and can't afford help. You are doing this because you love them and want them to understand certain things about life. Children need to learn to appreciate the amount of effort it takes to do a job right. They need to experience the difficulties in life that people must overcome to be successful and they must learn about failure to be able to succeed. 
Children must also learn how to work and play with others and that they will not always win, but they can always work harder to reach their goals. If they've done their best, then they can take pride in all the effort they put forth. Life is about giving and serving and these qualities are taught in most homes. – Anthony Yslava (1979-2022)