Forty (40) vegetable farmers were hailed as 'farmer-heroes' by leading tropical vegetable seed company East-West Seed to mark its 40 years of "Growing a Healthier Tomorrow". The awarding ceremony took place on October 7, 2022 in Lime Hotel, Pasay City. 
On the following day, October 8, 2022, East-West Seed held a vegetable demo field day in Hortanova Research Center, Lipa City, Batangas for farmers and their business partners.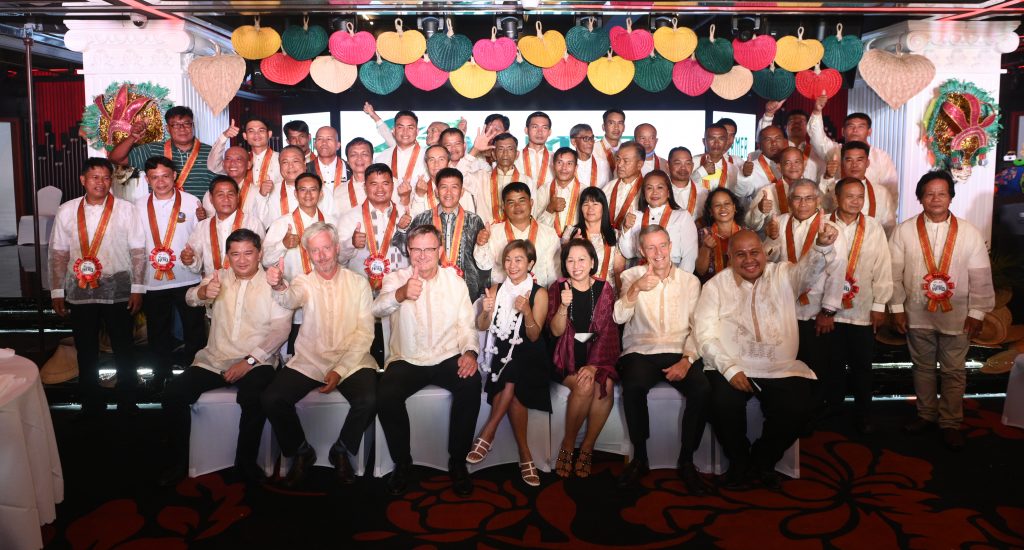 40 Farmers Hailed as Heroes
The 40 "farmer-heroes" from Luzon, Visayas, and Mindanao were recognized by East-West Seed for achieving success in vegetable farming, making significant contributions to their communities, and demonstrating innovativeness in adopting new technologies in farming. 
"At East-West Seed, we believe that the farmers are our heroes. Because of their hard work we have something to eat every day. We want to give our farmers the honor and recognition that they truly deserve," shared Jay Lopez, East-West Seed Philippines' General Manager. 
The company also sees these 40 farmer-heroes as role models to other people in showing how vegetable farming can enrich lives.
"Simula nang nagtanim ako ng Macho sweet corn, tumamis din ang aking buhay! Dahil sa sweet corn, maraming first time akong nakuha – first time makapunta sa Maynila, makasakay sa eroplano, makatulog sa Shangri-La Hotel, magkaroon ng sariling sasakyan. Yung mga hindi ko pinangarap, yung akala ko sa panaginip lang magkakatotoo, nagkatotoo dahil sa awa ng Diyos at sa sweet corn, (Since I planted Macho sweet corn, my life has become sweeter too! Because of sweet corn, I got many firsts – first time to go to Manila, get on a plane, sleep at the Shangri-La Hotel, have my own car. The things I never dreamed of, the things I thought that would only come true in my dreams, became a reality because of God's mercy and sweet corn," shared Rubisper Udal from Bukidnon, one of the 40 farmer-hero awardees. 
Dahil po sa kita namin sa pagtatanim ng gulay, nakabili po kami ng lupa, iba't-ibang farming machineries, gaya ng rotovator, water pump, at mini tiller. Dati sa pension lang kami umaasa pero ngayon may dagdag kita na po kami. Umangat po ang buhay namin at nakapag-iipon na rin po kami (Because of our income from growing vegetables, we were able to buy land, various farming machineries, such as rotovator, water pump, and mini tiller. Before, we only depended on the pension, but now we have extra income. Our life improved and we were able to save)," shared Eden Arquero, another farmer-hero awardee from Nueva Vizcaya. 
Lopez said that through the farmer-heroes' success stories, they hope to inspire others to choose vegetable farming as their careers.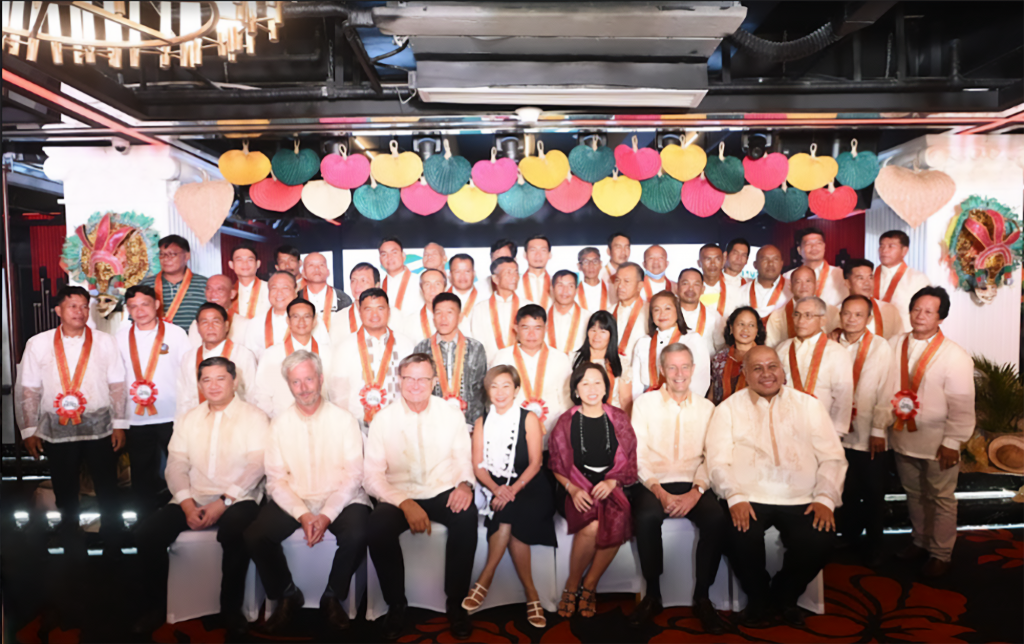 Vegetables take center stage
Over forty (40) different types of East-West Seed vegetable varieties and flowers were displayed in the demo field day of East-West Seed in its research center in Lipa City, Batangas. 
Aside from the company's top varieties that have helped increase the income of farmers for many years, the demo field also included exciting and unique vegetable varieties such as Morado purple corn, Sophia butternut pumpkin, and Ilocana short ampalaya. 
Most of our vegetable seed varieties are bred here in the Philippines to ensure that they will grow well under our country's growing conditions, address Filipino farmers' needs, and suit the taste and preferences of the Filipino consumers. Our varieties also give higher yield and are more resistant to pests and diseases," shared Lopez.
Stories of farmers, the latest innovations in seed technology and East-West Seed's first museum that depicts the company's history for over four decades were also showcased during the event.
East-West Seed was founded in Lipa City, Batangas in 1982 by Filipino seed trader Benito Domingo and Dutch seedsman and World Food Prize Laureate 2019 Simon Groot. The company has expanded to 14 other countries in Asia, Africa, and Latin America and has served over 23 million farmers worldwide. 
"The world will need an additional 730 million tons of fruits and vegetables by 2050 with the predicted population growth. We need to help our smallholder farmers and encourage more people, especially the youth, to go into the agriculture sector to meet this growing food demand, " said Lopez.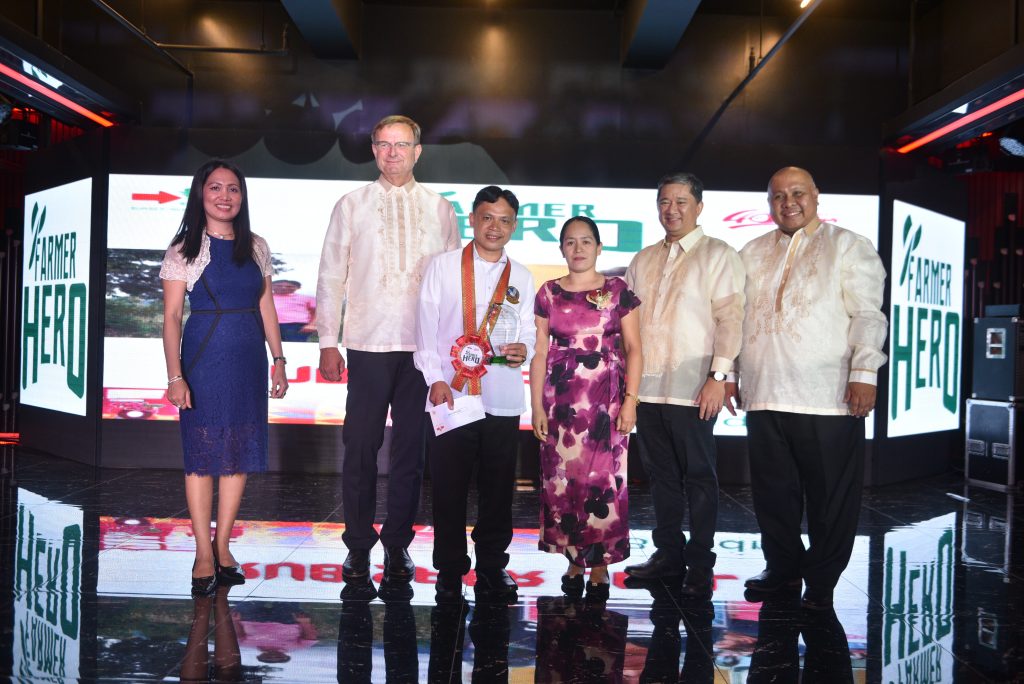 About East-West Seed
East-West Seed introduced market-oriented plant breeding in Southeast Asia in 1982. Smallholder farmers, who ensure 85% of the world's food production, are the company's main clients. When Dutch seedsman Simon N. Groot and Filipino seed trader Benito M. Domingo founded the company in Lipa City, Batangas, Philippines, they set out to improve the income of smallholder farmers in the tropics through high-quality vegetable seeds. 
East-West Seed is also actively involved in farmer training and extension to equip farmers with knowledge and skills in profitable and sustainable vegetable production.
In 2016, East-West Seed was ranked #1 in the "Global Index for Vegetable Seed Companies" and "Regional Index for Eastern Africa" by Access to Seeds Index (ATSI), a part of the World Benchmarking Alliance. The company maintained its #1 ranking in the 2019 Global and South and Southeast Asia Indices. ATSI measures the efforts of global seed companies in enhancing smallholder farmers' productivity.
In recognition of his efforts in bringing vegetables to the forefront of the fight to improve global nutrition and health through his company, Simon Groot was awarded the World Food Prize in 2019. East-West Seed was also ranked at number 28 in Fortune's 2020 "Change the World" list of global companies that are "doing well by doing good".
East-West Seed is currently one of the ten largest vegetable seed companies in the world, with a leading position in most Southeast Asian countries and rapidly expanding in India, Africa, and Latin America. 
East-West Seed, headquartered in Thailand, is a fast-growing, multicultural organization with around 3,500 employees worldwide. It has 18 R&D establishments in eight countries and exports to over 70 countries. In the Philippines, East-West Seed has three R&D establishments in Batangas and Bukidnon, and its main office is located in San Rafael, Bulacan.