THE City Tourism Operations Office has been putting in key initiatives as the city prepare for the influx of tourists who are expected to visit the city in the last quarter of the year.
Julieta Catacutan, officer in charge of the office, said they are laying the groundwork to ensure will have safe and convenient stay.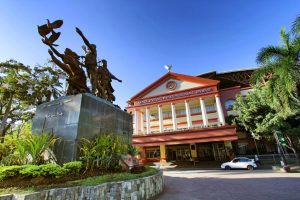 "Ang amoang main goal karon is kining atoang tourist arrivals considering na hapit na atoang Kalag-kalag and All Saints' Day ug atoang Christmas season," Catacutan said as she urged industry stakeholders to secure permits and other requirements for their operations.
She also said that the office has been coordinating with tourism establishments to ensure that their operations are legitimate so that they will not encounter problems. 
During the first eight months of the year, the city 529,551 tourists, with 23,400 foreigners.