THE security and safety cluster of the city government will test again its "Culture of Security" campaign by  holding another simulation exercise next week in a school along F. Torres Street.
The activity will involve the participation of Task Force-Davao, Davao City Police Office, Public Safety and Security Command Center (PSSCC), Philippine Navy, Philippine Coastguard, Maritime Police, Tactical Operations Group 11 of the Philippine Air Force, City Transport and Traffic Management Office, 911, National Intelligence Coordinating Agency XI, Criminal Investigation and Detection Group, Highway Patrol, Philippine National Police-Crime Laboratory, National Bureau of Investigation, Bureau of Fire Protection, City Social Welfare and Development Office, City Health Office, City Information Office and other agencies.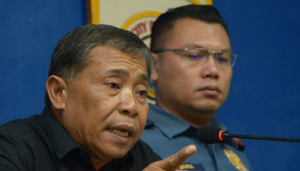 Angel Sumagaysay, during PSCC head, said the activity will be held in a public school so that the school and the Department of Education can take an active role.
"It is very important 'yong participation of the establishment kung asa nato ipahigayon ang simulation exercise. Hindi lang ang school but pati 'yong mga establishments within that area. Kasi nga, you cannot predict asa mahitabo ang mga insidente," Sumagaysay said, adding that unlike the previous event, this time the scenario will include grenade-throwing, active shooting and hostage-taking incidents. 
The shooting scenario, he said, is timely and relevant because of what have been happening in other countries.
He said the city's security cluster already has protocols in place for all possible security threats, however, the simex will provide the means by which all units can test their "operational readiness" and strengthen their "inter-operability response" in complex scenarios. 
The citizens' response to the simulation will also be taken into account in evaluating its success, the PSSCC head added. 
He said the people's compliance to spontaneous advisories and directions from the security and safety cluster in extreme situations will also be tested and taken into account. 
Sumagaysay urged all residents to cooperate in the simex and even asked for their patience for any discomfort that is likely to be experienced during the exercise as road and border closures as well as traffic rerouting are expected during the exercise.