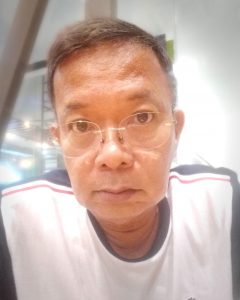 BEFORE the teacher could finish saying "class dismissed", more than half of the class was already headed out the door. More than a hundred children, eager for recess and little time for lunch and rest, noisily rush out to the wide-open spaces of a public school under cool acacia trees, like a steady gush of water from opened dam gates. Amusingly enough, jumping the gun is such a common behavior that's not only readily witnessed in any or all classrooms. Truer still, the tendency at pre-emption (others say anticipation) is most definitely not merely confined to little kids.
During the middle of September this year, when the president issued Presidential Executive Order No. 03, "providing guidelines allowing the voluntary wearing of face masks in outdoor settings and reiterating the continued implementation of the minimum public health standards during the state of public health emergency relative to the COVID-19 pandemic," most of the public's comprehension had curiously stayed frozen at "allowing the voluntary wearing of face masks." Reading beyond that had just become pure blur. From among some friends, the exclamation "finally!" had become common. One has to wonder if that were pure relief that they could at last function normally or surprise and mock amazement that finally, the government had come to its senses.
Later, when the city government explained the presidential EO further via its own executive order mo. 43,  with the city's Covid standing at the present time, only then had it become much-clearer that the wearing of masks (especially for senior citizens especially and the immuno-compromised) was still stipulated in the executive order and so therefore, was still very much in effect. Along with this, other minimum public health standards such as social distancing, were likewise applicable as yet. At this, the reaction had very much been retro: bummer.
In the said city executive order, it has been written that Davao City had already reached herd immunity, with 1.3 million residents or one hundred percent of the target population having been vaccinated. While this may have become one of the reasons for the slowing down of Covid positive cases in the city, it has likewise been the excuse to why some vocal residents are still wary of the need to wear masks. It should be remembered that from the very beginning, this had been the long-standing debate. 
Unfortunately, it still rages on till this day. As I've mentioned before, some visitors have even complained why the city is still very much into masks while other cities in the country and abroad where they hail from, have already done away with the practice. It has even been so irritating that in one city, a local government official had insinuated in many speeches that masks are nothing but a means of profit-making for some people. Well, for those who have suffered because of the strains of COVID-19 and especially for those with relatives who've died, they can only say, "the nerve!"