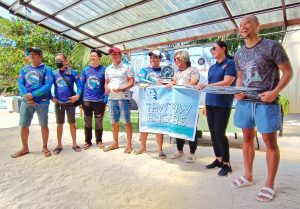 ALLINMAR MORGIA Morgia of Tawtaw Anglers of Tacurong City, Sultan Kudarat made history as he emerged as the first champion in the First Open Fishing Competition held last September 16 to 18 in the Municipality of Governor Generoso in Davao Oriental.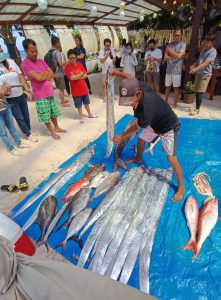 Morgia was able to hook the largest catch during the three-day open fishing event, an oil fish, locally known as "sirit", weighing 40.3 kilograms. He received Php20, 000 cash prize, trophy and a  Valleyhill Jackbluster rod from Ryoshi Pro Outfitters Inc.  His boatman also received Php5, 000 in cash.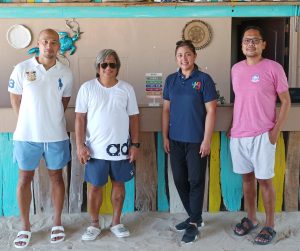 His team was also declared Cumulative Champion with a total accumulated catch of 18.3 kilograms aside from Allinmar's solo catch. 
Jeremy Molina of Anglers Den/Ryoshi Anglers and Erwin Bollozos of Tawtaw Anglers Club got the 1st runner up and 2nd runner up ranking, respectively. 
Molina, who won Php15, 000 cash, caught a 6.2 kilogram swordfish ("malasugi") while Bollozos, who won Php10, 000 cash, took a 5.5 kilogram ruby snapper ("maya Maya") back to shore. Both anglers also received a trophy and a Goofish rod.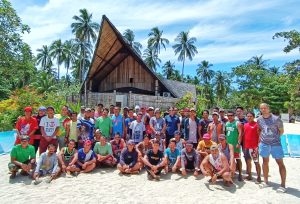 Special awards were also given to Sherwin Dy Araral for his Special Catch, a 1.6 kilogram octupos ("kugita") and Paul Anca for his shortest catch, a trigger fish ("pugot"). 
Aside from the competition, which gathered 10 fishing clubs from around Mindanao, the event was able to educate the local coastal community on sustainable fishing and encouraged 50 local boat owners to register with the Bureau of Fisheries and Aquatic Resources.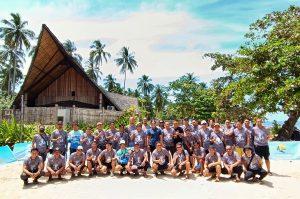 "We are looking for a bigger event next year. Tight lines and bent rods to all our Anglers and to all those who made this event possible," said Hector Emberga of Pelagic Anglers PH, one of the organizers of the event.  
Department of Tourism XI regional director Tanya Rabat Tan also commended the organizers for the success of the open fishing competition. She also welcomed the participants for travelling to Governor Generoso via its well-paved highway, a project of the Department of Public Works and Highways and Department of Tourism convergence program that makes local destinations more accessible to tourists.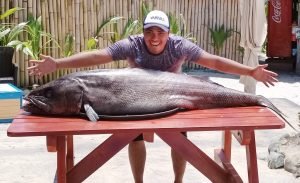 "One of the major thrusts of Tourism Secretary Christina Garcia Frasco is the continuing improvement of tourism infrastructure, which contributed to the fruition of this activity," Tan said. 
She recalled that sometime in 2020 as part of her agency's monitoring efforts, she discussed with Atty Anton Banzali, one of the event's organizers, regarding future tourism projects for the municipality. 
"He said that apart from water sports, the Gov Gen is rich with marine resources. In fact, it is the fishing capital of Davao Oriental, making it the place perfect for game fishing. The rest, as they say, is history. And here we are now, awarding our winners, " she added. 
The First Open Fishing Competition was supported by Department of Tourism Xl, the Municipal Government of Governor Generoso, the Province of Davao Oriental, Bureau of Fisheries and Aquatic Resources, Maritime Police Office – Governor Generoso, and the Philippine Coast Guard – Governor Generoso Sub Office. Sponsors include Asuka Philippines, Ryoshi Pro Outfitters, Goofish, Arcadia, Fatfish and Akashi Philippines.