THE city government has renewed its call to the members of the vulnerable population to immediately get vaccinated against COVID-19, either for first or second dose or for booster shots, to shield them from the severe effect of the virus.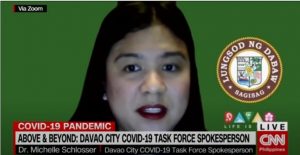 Dr. Michelle Schlosser, COVID-19 Task Force spokesperson, reiterated that most of those who had difficulty in surviving after getting infected with the virus were the elderly and those with comorbidities, so they need to immediately get vaccinated.
"The Vaccination Cluster is emphasizing the need for seniors and those in the vulnerable sector (immunocompromised and persons with comorbidities) to get their booster shots. The data is showing us it's not enough to just be fully vaccinated," Schlosser said.
She pointed out that based on the latest report 11 of the 19 new deaths were seniors, six of them were those who got two-dose primary series but did not have booster shots. Of those elderly deaths, five were unvaccinated.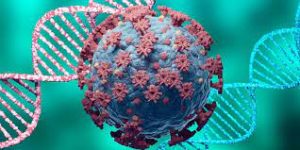 "Sa atong mga senior citizens, immunocompromised, please avail of your boosters kay kamo gyud duna'y pinaka highest number of deaths," she added, pointing out that the efficacy of the vaccine would start waning six months after it was administered, similar to other vaccines against other illnesses.
She pointed out that those who have received booster shots, either they were members of the vulnerable sectors like the elderly or those with illnesses, when they were infected with the virus, would only manifest mild symptoms, unlike those who haven't gotten the shots.