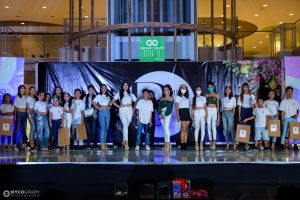 I GUESS it is right to generalize that a majority of Filipinos, rich or not so rich, love fashion in one way or another.  Especially with the young millennials, fashion for them is created with an intense and emotional bond.  Fashion somehow reveals a part of a person's personality and develops and grows with it as one matures. Indeed, it's like wearing a part of our history on our body.  And it is an expression of art which makes one channel what style one prefers to be identified with.  In fairness, just think of the First Mother, madame Imelda Romualdez-Marcos, and her fabulous collection of Philippine ternos she is distinctly identified with; and which national costume she made known globally.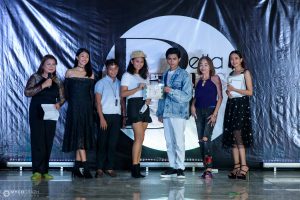 The young generation of Pinoys are brave to try new things in fashion and are not afraid to express themselves.  The Bella Spiel Modeling Academy of Davao City has been training young Davaoenos in the different aspects of modeling in the hope that someday its students would gain the professionalism and confidence to make it in the national arena of fashion.  The Bella students are required the bravery that model students are told exactly what to do to become an outstanding model.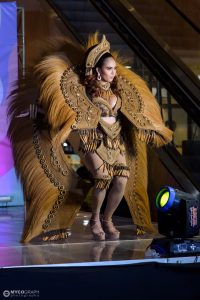 It was a few months ago that the Bella's Grand Fashion Show with the theme, "Let the Earth Breathe," was presented at the Gaisano Grand Citygate Mall in Buhangin, Davao City.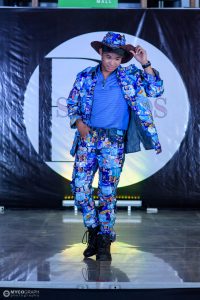 The aspiring Bella models did their catwalk donning recycled outfits "to promote saving the environment by recycling previously loved clothes into creative, fashionable, and wonderful event outfits" in the words of the Bella President Leslie Anne Reconalla as she added, "We came up with this idea because we have witnessed the current serious problems that our environment has been experiencing.  This truly is an alarming and significant issue that must be discussed for everyone to be informed."
     "With this, the Bella Studios decided to make a concept that could inspire people to help save our Planet Earth and lessen the degradation of our environment through recycling.  The fashion show was not solely for the aspiring Bella models to showcase their recycled outfits.  It is about spreading awareness for people to be informed and be conscious of the problem," said Bella's Vice President Kay Antonette Pelaez.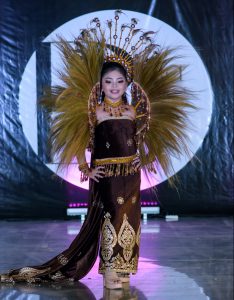 The fashion show featured gowns and suits by Lorie's Dream Bridal Gown Collection, Bella Studios Emerald Green Shirt Creations, Coachella-Inspired Outfits, the Four-color Outfits and finally, the Victoria Secret-Inspired Recycled Ensembles.
For the finale, the Bella models came out in white tops matched with faded blue jeans sponsored by La Antonia Fraganza. 
After the fashion show, awards were given to the best aspiring Bella models as judged by Cheryll Caballes Arisgado Payumo, Dennis Canubas, and Lean Castres.