THE DavNor Modernization Movement (DMM) has questioned the announcement of the Northern Davao Electric Cooperative (Nordeco) on the August rates for its franchise areas.
"We are now seeing the inefficiency of our electric cooperative. We do not want to speculate but by its own admission, there seems to be something in the announcement that more than meets the eye," said Ave Rose Castillo, convenor of DMM, a consumer welfare advocate organization.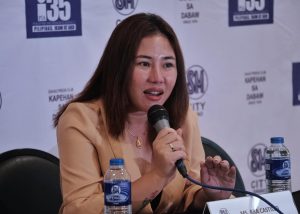 Castillo said that electric cooperatives and other electricity distribution utilities are tasked to pass on the generation charges to their customers so that, as Nordeco pointed out in its announcement, 78% of the collections are generation charges and are paid to the companies where they buy electricity from.
In the case of Nordeco, which used to be the Davao del Norte Electric Cooperative until four years ago, it has failed to completely pay the debt it has incurred, which went up as high as P2 billion. "Did the cooperative pocket the money intended to pay the generating companies that it buys electricity from?" Castillo quipped.
Based on the latest data, its debt has gone up to about P2 billion. About year before the pandemic, some generation companies suspended the selling of electricity to the cooperative for its failure even to settle part of its debts.
Castillo also tasked the cooperative to explain why it has very high power rates compared with  Davao Light and Power Co. which is serving not only Davao City but part of Davao del Norte. "Is the electricity that Nordeco is buying `branded' that it is more expensive?" she added.
Based on the data from both distributing utilities, the total residential charges of Nordeco for August were at about P17 per kilowatt-hour, which was P3 more than the rates of Davao Light.
Castillo's group has joined local officials of Davao del Norte in pushing for Davao Light to take over the part of the province being served by Nordeco, citing the failure of the cooperative to provide affordable electricity and for its inefficiency.
Although the bill for the proposal hurdled Congress, President Ferdinand Marcos Jr. vetoed it as the President claimed it would kill the franchise of the cooperative which is set to expire, at least for Davao del Norte, in 2028.
Officials of Davao de Oro, at least in the previous administration, also blocked the proposal from being approved because their province was not included. CQF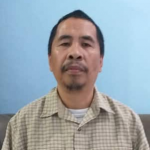 Managing Editor at Mindanao Times