THE regional office of the Land Franchising and Regulatory Board says nearly 1,000 units in passenger vehicles, either jeepney or taxicab, have disappeared from city roads since 2017, data from the regional office of the Land Transportation Franchising and Regulatory Board.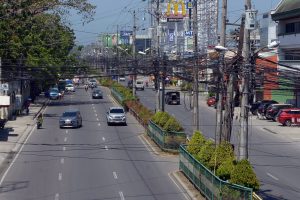 This came as the city government, with the cooperation from the agency, has deployed peak hours augmentation buses as some passengers complained of having difficulty in getting rides to and from their workplaces especially with the return of students to in-person classes.
Based on the record of the agency, from a high of 7,417 passenger jeepneys in 2017, the number went down to 6,515 as of last month, or 902 units have disappeared from the city roads. On taxicabs, from the high of 5,563 units in 2017 to 5,354 as of 2020.
In June, the agency opened 335 franchises for taxicabs and all the slots have been applied for.
However, unlike taxicabs whose application for franchise was opened, the agency said that it has closed the application for passenger jeepneys "pursuant to the implementation of the HPBS (High Priority Bus System) by the Davao City Government and DOTr (Department of Transportation)," the agency said.
It was referring to the P19 billion project that will replace all passenger jeepneys with buses to address the traffic congestion.
Early this month, Mayor Sebastian Duterte met with DOTr Secretary Jaime Bautista for the implementation of the project which was initially crafted during the term of his sister, then mayor and now Vice President Sara Duterte.
The agency noted that even those that have renewed their franchises have not been consistent in operating their units because of the impact of the COVID-19 pandemic on their livelihood as well as the movements in fuel prices.
"Many of them (operators of passenger jeepneys) have renewed their franchises but are not on regular operations (fewer trips) due to the increase of fuel prices," the agency said.
It added: "There are a lot of cases also, especially with the taxis, their franchises have been renewed but there are no available drivers. A lot of drivers have resigned and sought self-employment (like delivery service drivers)."
So far, four bus companies have deployed 16 buses to four routes while Dumper partylist has deployed three buses for free rides for students in the northern route.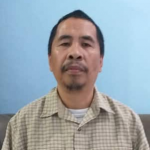 Managing Editor at Mindanao Times