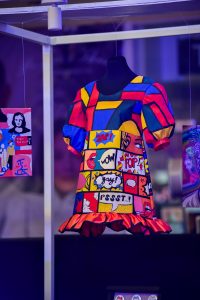 TO ACHIEVE a harmonious and collaborative academic–industry balance, the Philippine Women's College of Davao, sets its direction into planting seeds of partnerships with different industries and communities.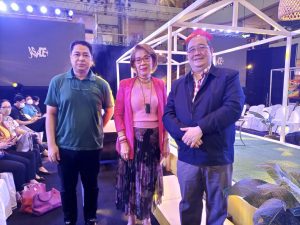 The Helena Z Benitez School of Fine Arts and Design, the Fine arts and Interior Design (FAID) Cluster of the institution, has always been a purveyor of that seed; with collaborations with local artisans, communities of practice (ex. Tambayayong Hub Network & DFDC,) and government unit (DTI) to promote local enterprising talents, products and services.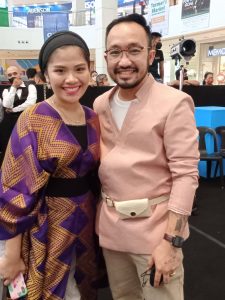 The Annual Student Art and Design Exhibition (ASADE) showcases students' works that foster and champion the parallelism that bridges art and commerce, culture, community, and technology. This year, ASADE transcends beyond the skills and design concepts.
With partnerships and collaborations with commerce, culture, community, and technology – the Fine Arts and Interior Design Cluster continues to celebrate the marriage of these industry's quirks, and champion the similarities and differences of each individual.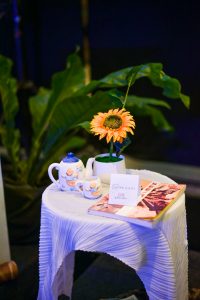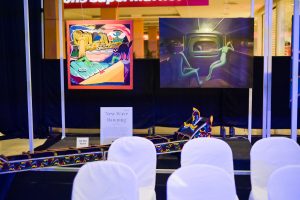 The last physical art exhibition set up in the Art Market, was mounted by the graduating students of the FAID Cluster, in 2019 at the Activity Center of Ayala Malls Abreeza. Now, with the ease of the COVID 19 protocols and restrictions, it  brings back the on-site event in the same venue.

It was always dubbed ASADE – a year-end art celebration for the Philippine Women's College of Davao for years. But this year, ASADE+ wanted to embrace the partnerships made through institution-led projects, industry partnerships, community extensions, and the thesis-to-business concept. Thus, the addition of the "+" sign, as a symbol of the addition and inclusion of these industries (commerce, culture, community, and technology) to the exhibition – ASADE+. The 2022 Edition Theme PARALLELS IN BLOOM Just like flowers, everything undergoes a process before it becomes the beautiful creation that it is.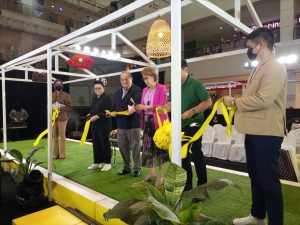 Dean Vicente Antonio Pijano III, Chancellor, says "Like PWC of Davao, ASADE+ chooses Hope to Bloom among us creatives and our community of practice. Timely as it is, PWC is celebrating its 70th Platinum Jubilee this coming school year.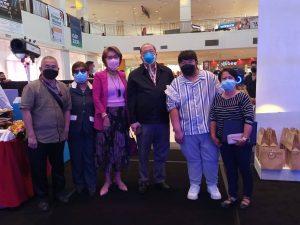 Alongside PWC's momentous journey, the Helena Z. Benitez School of fine Arts and Design further celebrates forty years of pioneering and leading art and design education in Mindanao. May I take this opportunity to congratulate the organizers of the 25th ASADE led by our Program Chairs Jun Rodino Artajp and Mariz Laingo together with Strategic Marketing Head JD Malabar and other members of the Fine Arts and Interior Design Faculty". 

The course aims to craft a developmental and sustainable program to showcase the creative works of student, alumni and community stakeholders in both physical and digital platforms and create a website featuring the exhibition, an online directory of FAID students and graduates and their works, and potentially a marketplace to link student-initiated business to the market; and promote PWC as a creativity-driven institution with a strong tradition in innovation, research and enterprise.