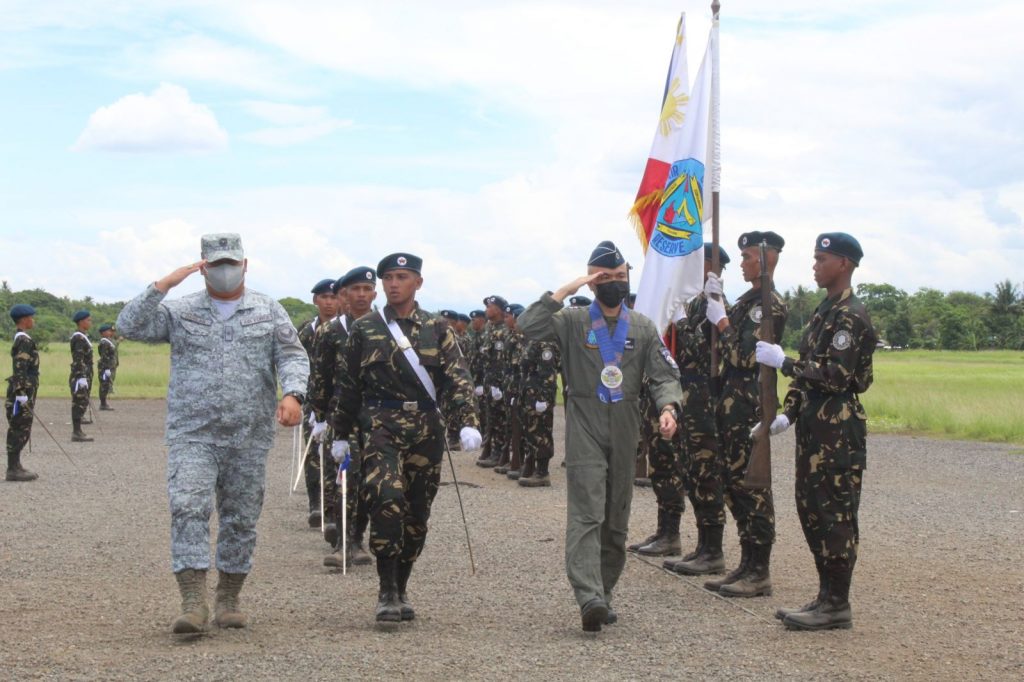 "In photos, the 7th Air Reserve Center Successfully conducted the Graduation Ceremony of Summer Cadre Training Class 2022 with LTC PERCIVAL C MACARANAS JR PAF (GSC) as Keynote Speaker at Tactical Operations Squadron Rajah Buayan, Brgy Buayan, General Santos on 04 August 2022.
The class is composed of 77 males and 53 females with a total of 130 strong Cadets and Cadettes coming from different schools within its area of responsibility.
This day marks the end of their lives as Trainees; trainees who were trained physically, mentally and emotionally; trainees who were eager to learn as they reach their goals with utmost humility to God, Country and People. They were trained as future Officers of the Armed Forces of the Philippines.
In addition, a Silent Drill Exhibition was performed by the Graduates to show their skills.
This Center is grateful to all the Military Units, Volunteer Reservist Instructors, and Stakeholders in supporting the conduct of the said Training.
#SINAKTALAM CL-2022
#LIPADPAF"