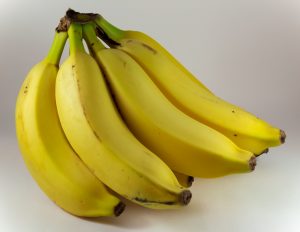 A local company has agreed to export fruits to Singapore after signing an agreement with its Singaporean counterpart on Wednesday at the state.
The agreement was for Avante Agri-Products to supply at least one 40-footer container a week of fresh pineapple and papaya and may eventually expanded to include fresh banana, durian, calamansi concentrate, and banana chips to Bananah & Co. PTE. LTD, a wholesale seller of fruits and vegetables in Singapore.
The agreement was the result of the trade mission to the island nation which was initiated by the Mindanao Development Authority (MinDA), although the companies started discussing their partnership in April when the Singaporean company was looking for sources of its products to sell.
Lalaine Lam, chief executive officer of the company based here, said that under the agreement, her company will prepare a weekly price quotation for the products before they are delivered.
"Since prices for fruits like papaya and banana can go up a dollar or two, we need to agree on a weekly basis," Lam said in a statement.
In response, Jason B. Y. Nah, founder and manager of the Singaporean company said: "We are looking forward to a productive and efficient supply chain with good quality and reasonable prices."
This new supply agreement is part of the plan of Avante Agri as it continues to expand its presence in Mindanao. "Investments (in expanding farms) like these can ensure that their volume and quality requirements are met," Lam added.
Secretary Maria Belen S. Acosta, chair of MinDA, urged buyers to consider Mindanao producers when they look for sources as many local producers have been adding value to their products.
"We already have the vast lands and the ideal climate in Mindanao. If we pair it up with the right investments in infrastructure, processing, and renewable energy, we can scale up our trade and economic activities," said Acosta, who led the Mindanao trade mission to the four-day trade mission.
Tan Teck Lee, Singapore Business Federation country head for Thailand, Malaysia and the Philippines, said his group will also hold follow-through activities to forge more partnerships with Mindanao producers.
"We are working with the Department of Trade and Industry and the MinDA for a conduct of an overseas mission trip early next year to visit investment areas in Mindanao," he said.