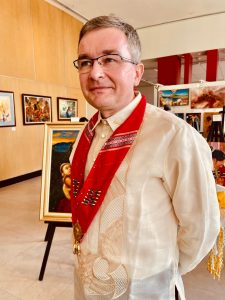 IT has been a while since I last visited Park Inn by Radisson Davao.  Last July 29, 2022, Park Inn by Radisson Sales & Marketing team's Liza Gamo and Thea Puyod Ledesma hosted an evening of Italian Cuisine by Sous Chef Marvin Ampoloquio.  It was actually an acquaintance dinner to introduce the remarkable new General Manager Sven Toune.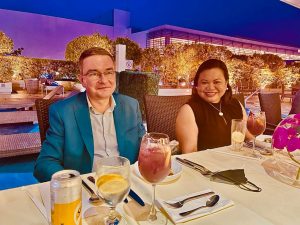 Park Inn's new General Manager hails from Belgium.  According to tourist guide books, Belgium is known for its "waffles, beer, chocolate, some of the best music festivals in the world, sparkling diamonds, surreal folk fests, among others still."  Oh yes, a majority of Belgium is Roman Catholic.  GM Sven, who is married to a Filipina from Cebu whom he met in his native country, has been residing in the Philippines for more than a decade now.  Before coming to the Philippines, he worked in the luxurious four-star hotel, Ibis Styles in Myanmar.
When GM Sven came to the Philippines, he played a part in the opening of the first Novotel in the Philippines which is located in the business and leisure district of Quezon City.  GM Sven later served as General Manager in an exclusive resort in amazing Palawan called Banwa Private Island.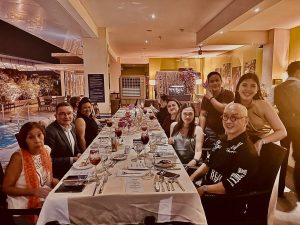 Banwa Private Island is located in Northeastern Palawan which lies in the Sulu Sea.  The indigenous Batak tribe resides in this area.  This six hectare private island sanctuary is blessed with verdant natural landscaping with pristine white sand beaches to boot.  In this resort, GM Sven was responsible for providing the resort's highly valued guests luxury, relaxation, and excellent personalized service we ordinary mortals can only dream of.
From his years of experience in the hotel industry here and abroad, GM Sven managed well to learn and speak fluently the languages of the Dutch, French, German, English, and Filipino.  Thanks to his dear wife, he has even tried hard to manage with the Bisaya language of the Visayans.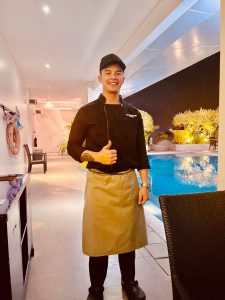 Mind you, but this charming Belgian has studied rather well Filipino culture that he can even sing Tagalog songs with a clear diction even without the aid of beer or alcoholic beverages to fuel his passion during karaoke nights.  How impressive is that!  He likes staying in Davao which he says is far away from the noise, traffic and bustle of highly urbanized and over populated Manila.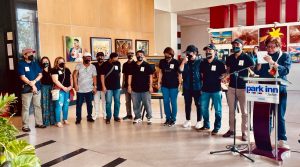 During the acquaintance dinner, Soux Chef Marvin prepared an Italian five course set meal consisting of  melanzane alla Parmigiana, chick peas and potato soup, seafood salad with basil pesto and mosaic chicken with a coating of white wine mushroom and pumpkin sauce and gnocchi.  The satisfying dinner ended with a delightful serving of sweet tiramisu.
Park Inn also showcases "Pinta Mindanaw: Kadayawan Art Exhibit" in partnership with GAMA, a group of aspiring Mindanaoan artists led by the respected Dinky Munda.  This art exhibition is at the lobby of the hotel for everyone to see.
.