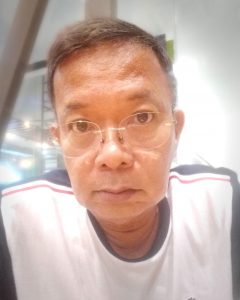 MY official online behavioral science day-guide had boldly advised through its scheduled-meme, 'be brave enough to suck at something new'. And I thought, but I haven't even finished sucking badly at this one yet. A flashback of early high school memories come flooding back, teachers barking during periodical exams; pass your papers, finished or unfinished!
Here in the present, when day-to-day house chores for us homies are overtaken by unannounced extra things-to-do, they begin to pile up like weekend laundry. As this happened, I thought back to one particular advice I always give my son whenever his assigned tasks piled up. No use blaming yourself, begin again, one tiny step at a time.
I wish it were easier. Last month was a back breaker. For starters, the frequent afternoon rains made washing laundry difficult. I had seriously began to ponder the thought of stringing the bedroom so that I could still wash and hang them. When at last, a week of dirty clothes finally got out of the wash, new ones took their place, from out of town trips to Gensan and Manila.
However, along with these chore galore unpleasantries, came events which made my July unforgettable and um, equally-pleasant. These were our family reunions and birthdays celebrations which thankfully took my mind off nightmarish images of hanging clothes under overcast skies. First, I got to attend a birthday party for my batchmate's nonagenarian mom, where I met again my dear friend whom I haven't seen since the early eighties. Then came two birthday celebrations for my son, catered to our extended families in General Santos and Davao City. All bases covered there. Last but not least, there was of course, our clan reunions sprung from the short vacation of our niece who flew in from her nursing work in Georgia.
While this piece may have found me a bit down in the beginning, with so many things left undone besides my favorite laundry workout, things aren't all that bad as yet. Our wee family's evening prayers at dinner still contain the usual thank yous for this tribe's health, safety and protection, as we extend the same to our beloved extended families, friends, the neighborhood and the community.
Borrowing from Reader's Digest, Life's like that. While we're entitled to rant a bit about a little discomfort coming our way, it's really counting the blessings and being thankful for all of them that matters in the end.