DAVAO CITY—A former agriculture secretary on Monday called for the revival of the National Food Authority (NFA) to promote Philippine bananas and help small growers.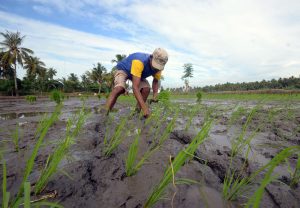 In a Facebook post, Emmanuel Piñol said he was elated after hearing President Ferdinand Marcos Jr. talking about the importance of the "complete value chain" doctrine to boost agriculture and aquaculture in the Philippines.
He said one of the major factors that stunted the growth of Philippine agriculture and fisheries is that farmers and fishermen remained primary material producers "who do not have control or participation in the processing and marketing of their products."
"The best example is our Cavendish banana industry where, except for the established large multinational and local banana corporations, small and independent banana growers had been at the mercy of the middlemen, mostly foreigners who control the prices," Piñol said.
He said the country could revive the banana industry if the government, through the NFA, focuses on promoting the Cavendish and even other banana varieties abroad.
He said local banana farmers have been helpless against the "depredations of heartless traders in spite of the fact that there is a government agency which could have protected them."
"I am talking about the National Food Authority (NFA) which, unknown to many, is the only Philippine trading agency recognized by the World Trade Organization (WTO)," he added.
The former DA chief added that NFA was focused mainly on rice trading and ignored all other commodities, which it could have effectively promoted and marketed locally and abroad.
"That means, until now, the coconut farmer will just harvest and sell them to the traders who buy it at the price they want," Piñol said.
The middlemen and traders, he said, are the only ones who profit from the current system.
If not corrected, he said this would further dampen the "production intentions" of farmers and fishermen, leading to industry stagnation. (PNA)