IT'S ALWAYS an honor to receive an invitation from the ever active Hon. Consul of Mexico in Davao, Dr. Maria Lourdes "Malou" Garcia Monteverde.  Last July 9, 2022, the Ambassador Club of Davao City inducted its new set of officers held at the Apitong Hall of the Sotogrande Davao Hotel.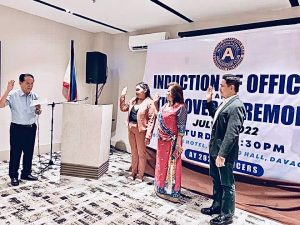 "The Ambassador Club Philippines was established on March 31, 1987, when three Regional Ambassador Clubs were organized with the Regional Ambassador Club of Manila being the first.  The members of the Ambassador Clubs found all over the Philippines are professionals  who take responsibility in their professions and social life; who hold their opinion founded on facts; and who tolerate the opinions of others and their social, cultural and religious ties," informed the once National Ambassador Club President (2020), Dr. Malou G. Monteverde.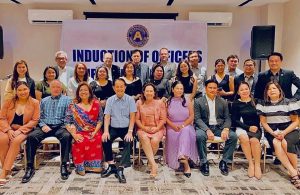 "This organization takes roots from the Germany-based Ambassador Club International (ACI) whose focus is on humanity and human dignity.  The men and women who join the club regard themselves as ambassadors for a society with humanitarian values, striving to further international understanding.  Ambassadors of the club are on friendly terms with each other and support each other in all spheres of life according to the (ACI) founding idea. 
The Club fosters the development of one's personality as well as those of others in private and professional fields.  Club members stand by each other and help each other. 
We invite people who enjoy the Club life and who appreciate warm social relations with others who are like-minded," informed the former Ambassador Club-Davao Secretary (2020) cum documentarian-selfie queen, Cherry Faye Banquil Al-ag. 
Former President Ambassador Art Milan points out that the Club has fun with the mission where family and friendships are celebrated.
     Former presidents of the Davao organization include Davao's respected professionals Wendel Avisado, Louie Bonguyan, Nonoy Villa Abrille, Mabel Acosta, Art Milan, and Bernard Benedicto.  Dr. Malou G. Monteverde holds the distinction of being the first Davaoena Ambassador elected as National President and is the first woman to have sat in the International Board.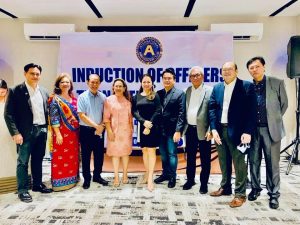 After dinner was served, the emcee in the person of Ambassador Aleiah de la Victoria had Ambassador President Bernie Al-ag call the meeting to order which was immediately followed by a prayer by his beloved wife, Cherry Faye Banquil Al-ag.  Inspiring messages were then delivered by former Presidents Art Milan and Dr. Malou G. Monteverde. 
The new officers inducted by President Dr. Bernie Al-ag include President Pamela Mae Fuentes-Pitts, Vice President Dr. Tomas Monteverde, Secretary Aleiah de la Victoria and Treasurer Ana Marie Allones.  Included in the ceremony was the induction of the new members of the Ambassador Club of Davao.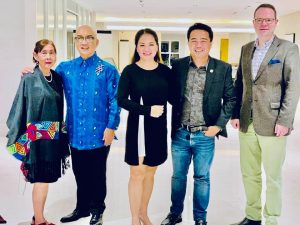 After a "kodakan" session, ballroom dancing followed which was enjoyed by everybody.  Congratulations to the new set of officers and members of the Ambassador Club Davao.