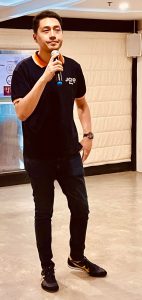 "MABUHAY ug Madayaw, Tito Mike. I overlooked something which I should have done earlier this week. That is to request you to join us for the Junior Chamber International's (JCI) Dinner for a Cause. It is to raise funds for the 'Sa Tulong Mo, Makakalakad Ako' project which is being chaired by my beloved son, Byrne Joshua Banquil Al-ag.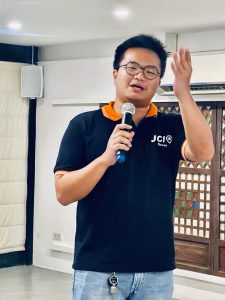 It will be held this June 18, 2022, at Kusina Leticia along Juna Avenue, Matina," was the loving and ever-supportive mother and lawyer-to-be, Cherry Faye Banquil Al-ag's message to me.
The bright, hardworking, and multi-tasking woman made it clear that the valuable project which was initiated by her loving husband, Dr. Councilor Bernie Al-ag, has supported children with disabilities by sponsoring prosthetic limbs and hearing aids for a period of five years now.
The JCI is "a global non-profit organization created for enterprising people whose ages range from 18 to 40. The organization's goal is to develop leaders for a changing world through projects, events, and training programs. "JCI exists to nurture young people so they can become truly good leaders. It is the University of Leaders and is a special non-formal training institution that provides leadership training and development to its members. Non-Jaycee members who want to avail of its training and facilities are welcome," revealed Dr. Councilor Bernie Al-ag.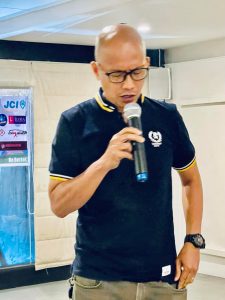 Naturally, JCI Davao President for 2022, Michael James Oppus, is in total agreement as he said, "JCI Davao has been a respected and outstanding leadership training organization for young leaders, professionals and entrepreneurs of the city since it was established in 1948. Davao Jaycees is among the first local chapters to be established in the Philippines.
JCI Davao is an affiliate of JCI Philippines, an organization of Junior Chamber International members composed of young professionals and entrepreneurs. For years, JCI Davao has been active in its role in molding young individuals into becoming good and productive citizens. In its more than 70 years of existence, it has produced distinguished local and national officials, impressive career professionals, and successful businessmen."
That night, the articulate chairman Byrne Joshua Al-ag also talked about JCI Davao's partnership with the Davao Jubilee Foundation. "The Davao Jubilee Center is a charitable rehabilitation facility. It provides various rehabilitation and treatment services for disabled people in Mindanao.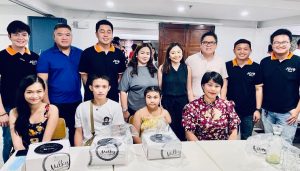 It is run by the Davao Jubilee Foundation, Inc. which is a non-stock, non-profit charitable organization. It is helping thousands of impoverished handicapped persons through its various services offered: community-based rehabilitation, physical therapy, eye and ear screening, audiological testing, prostheses, orthoses, custom-made wheelchair, referral network, medical missions, and vocational rehabilitation. The Davao Jubilee Center was established in 1986 by a Manila-based NGO called CFARD, Inc."
In attendance during the event were the young prosthetic beneficiaries namely Rheazel Jumawan, Lemuel Catamora, Chloe Cabuhay. They were accompanied by no less than the only certified prosthetist and orthotist in Mindanao, Maria Jobel Menez. A prosthetist is a healthcare professional who makes and fits artificial limbs for people with disabilities.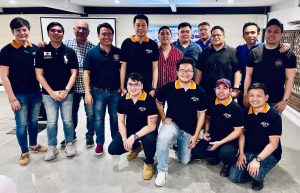 This includes artificial legs and arms for people who have had amputations. An orthotist, on the other hand, makes and fits braces and splints for people who need support for body parts that have been weakened by injury. Fortunately, Menez does both.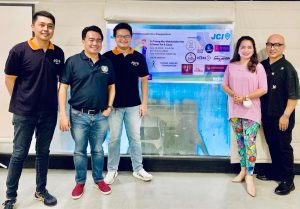 In the program emceed by Richie Salcedo who entertained the guests with a song number, he acknowledged the support of sponsors namely the Al-ag Group of many Companies, Sugar Panda, Workmatic, Flip Studios, and Milky Cakes and Sweets. It was a nice gesture for the Milky Cakes and Sweets owners Efren, Kathleen, and Cheska Tanyen to give their sweet delights to the disabled young guests and Ms. Menez to take home.
My gratitude to la familia Al-ag for such an enlightening evening.