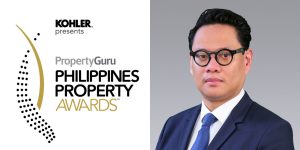 Davao retains its stature as one of the most attractive residential investment hubs in Mindanao, according to industry experts with the PropertyGuru Philippines Property Awards.
The Gold Standard of real estate in Davao remains top-of-mind for organisers of the PropertyGuru Philippines Property Awards as they continue to field entries and nominations from developers and the public, respectively, for the programme's landmark 10th edition in 2022.
A top beneficiary of the wider economic recovery in the region, Davao's residential real estate segment will see an improvement in demand beyond 2022, thus helping raise property prices and making alternative sites for property development more attractive, according to analysts with Colliers Philippines. Demand, primarily from overseas Filipino workers (OFWs) and investors, is expected to take up inventory as the country starts to ease mobility restrictions and economies open in the wake of Covid-19.
Richard Raymundo, managing director of Colliers Philippines and a member of the independent judging panel of the 10th PropertyGuru Philippines Property Awards, said: "Davao remains the preferred residential investment hub of Mindanao, given key indicators and upcoming infrastructure projects. Current market conditions have led to a shift in demand for affordable products. There was also increased interest for horizontal developments though opportunity remains for condominium developments with the right product, pricing and innovative payment terms."
House-and-lot (H&L) units, especially newly launched projects in the areas of Talomo, Buhangin and Toril, were well received by the Davao market and have generated significant sales, according to Colliers Philippines. The affordable pricing segment of condominiums and horizontal properties in Davao also recorded stable take-up from 2020 to 2022, highlighting the importance of offering attractive price points commensurate with local demand.
Developers should continue lining up new residential projects in Davao City to capture pent-up demand while they continue landbanking efforts outside business districts and maximise available infrastructure, Colliers Philippines analysts suggest.
Raymundo said: "In our view, horizontal projects, which include lot-only and house-and-lot projects, will remain an attractive investment option among overseas Filipino workers. Hence, we encourage developers to look for viable sites in the fringes suitable for horizontal projects, including Buhangin and Talomo. The improvement of roads and other public projects should raise the viability of these alternative sites for residential developments."
An extensive platform
The 10th PropertyGuru Philippines Property Awards programme will provide an extensive platform for the achievements of developers and design leaders in Davao as well as other real estate hotspots in the archipelago. Eighty-two categories are now open to entries from eligible developers and nominations from the public, such as the coveted title of Best Developer (Mindanao), as well as the Best Condo Development (Metro Davao), Best Housing Development (Metro Davao), Best Condo Development (Mindanao), and Best Housing Development (Mindanao) awards.
Organised by PropertyGuru (NYSE: PGRU), Southeast Asia's leading property technology company, the 10th PropertyGuru Philippines Property Awards, presented by Kohler and supported by Boysen Paints, will have their annual black-tie gala dinner and awards ceremony on Friday, October 7, 2022 at the Fairmont Makati main ballroom. The exclusive event will also be livestreamed on digital platforms, including AsiaPropertyAwards.com, extending the programme's reach to consumers and agents throughout Asia Pacific.
Key dates for the 2022 edition:
5 August 2022 – Entries Close
22 August – 9 September 2022 – Site Inspections (physical)
5 – 9 September 2022 – Site inspections (virtual)
14 September 2022 – Final Judging
7 October 2022 – Gala Dinner and Awards Ceremony in Manila, Philippines
9 December 2022 – Regional Grand Final Gala Presentation
Nominations and entries are being accepted here: https://www.asiapropertyawards.com/en/nominations/
An array of new categories
In addition to the abovementioned honours, the 10th PropertyGuru Philippines Property Awards programme has an array of new categories on offer. They include the title of Best Luxury Developer, plus never-before-presented Development categories: Best Completed Condo Development, Best Completed Housing Development, Best Connectivity Condo Development, Best Connectivity Housing Development, Best Waterfront Condo Development, Best Waterfront Housing Development, Best Branded Residential Development, Best Integrated WFH (Work From Home) Development, Best Pet-Friendly Residential Development, Best Health and Wellness Development, Best Eco-Friendly Condo Development, Best Eco-Friendly Housing Development, Best Eco-Friendly Commercial Development, and Best Smart Building Development.
Eligible entries to these and other categories are rigorously selected by an independent panel of judges, comprising industry experts in real estate consultancy, architecture and design, green building and sustainable development.
Marking its first decade of success, the most prestigious real estate awards programme in the Philippines is chaired once again by Cyndy Tan Jarabata, president of TAJARA Leisure & Hospitality Group Inc. She was the inaugural chairperson when the Philippines Property Awards debuted in 2013 and has remained on the judging panel since.
Supervised by HLB, the global network of independent advisory and accounting firms, the awards programme makes full use of a professionally run and fully transparent judging system—establishing a reputation for fairness and transparency. The selection process this year is overseen by the team of Lloyd T. Tan, partner with Diaz Murillo Dalupan and Company – HLB Philippines, the official supervisor of the Awards.
Innovative, ambitious Mindanao projects
Cebu Landmasters, Inc. triumphed at the 9th PropertyGuru Philippines Property Awards in 2021 with innovative, ambitious projects across Metro Davao and Cagayan de Oro such as Davao Global Township (DGT), One Paragon Place, and Velmiro Uptown CDO. The company ultimately won 11 awards, including the titles of Best Developer (Mindanao) and Best Developer (Visayas).
Deca Homes Mulig (Economic) by 8990 Holdings, Inc. meanwhile won Best Affordable Housing Development (Metro Davao).
As part of the PropertyGuru Asia Property Awards series, main country winners of the 2022 PropertyGuru Philippines Property Awards qualify to compete for regional honours at the 17th PropertyGuru Asia Property Awards Grand Final on 9 December in Bangkok, Thailand.
Established in 2005, the PropertyGuru Asia Property Awards continue to reward high-calibre work within the industry, encompassing property development, construction, architecture, interior design, and sustainable building practices. The series has expanded over the years to cover the region's dynamic property markets, including Australia, the Chinese markets, Japan, India, and Sri Lanka.
The PropertyGuru Asia Property Awards virtual gala series, which began streaming in 2020 and continued in 2021, has garnered around 1 million views to date across channels. The 2022 awards presentations are also scheduled to be streamed live on the same night as the physical gala dinners in each country.
The 10th PropertyGuru Philippines Property Awards is supported by platinum sponsor Kohler; gold sponsor Boysen Paints; official cable TV partner History Channel; official magazine PropertyGuru Property Report; official newspaper The Philippine Star; official PR partner FleishmanHillard Manila; media partners BusinessWorld, Esquire Philippines, The Manila Times, and People Asia Magazine; official ESG partner Baan Dek Foundation; and official supervisor HLB.