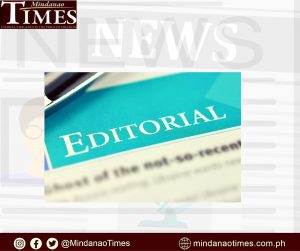 ALMOST everyone is still bruised from the economic pinch of the two-year global health pandemic and only a tiny segment of people in the country can vigorously bounce back to the pre-pandemic state they were in. That is the reality we are facing at this point in time.
What is the state of our economy in the region? In a conversation with business leader Sebastian Angliongto and the Times, Angliongto expressed apprehension that small and medium industries operating in the region might find it difficult to meet the daily wage increase of P47 pesos as approved by the Regional Tripartite Wages and Productivity Board (RTWPB)-Davao on Friday, June 3, 2022.
Wage Order No. RBXI-21 sets the minimum wage increase in tranches: a wage increase on June 19; another P16 on January 1, 2023, and, for retail/service establishments employing not more than 10 workers, an additional P15  on April 1, 2023.
This wage adjustment was met with resistance from both management and labor. The management groups, according to an article written by Times managing editor Carmelito Francisco,  called the adjustment as a "misstep because most companies have yet to recover from the impact of the COVID-19 pandemic," while labor groups believed "the increase was way below the necessary amount to cover the old difference between the purchasing power of ordinary workers and the mounting increase in the prices of basic commodities."
On top of this dilemma is the skyrocketing cost of fuel. As we all know, an increase in the pump prices will have a domino effect on prices of commodities and cost of living.
How can we get out of this economic whirlpool dragging us down? This is going to be the challenge of the incoming administration.