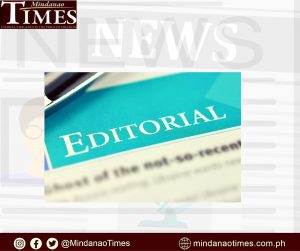 HAVING fair unblemished skin is something that many people, young and old, aspire to have in this world where being attractive and successful is unfortunately equated to a lighter, glowing skin.
The availability of whitening creams and serums in drugstores, cosmetic shops and, especially online, devoid of doctor's prescriptions has been all the rage since the past two decades. There is however a need for caution in choosing safe ingredients of the products which may cause serious side effects if not used properly.
There are of course alternative skin-lightening creams containing natural ingredients available that are not harmful but may have a higher price point only few can afford.
BAN Toxics, a lobby group, has raised concern on online shopping sites that are said to promote banned mercury-laden skin lightening creams.
In a press release sent to the Mindanao Times, an advocate of BAN toxics said that the 6.6 mid-year sale promos by various online shopping platforms promote FDA banned mercury-laden skin lightening products (SLPs) during an online market monitoring activity.
This is not happening in the Philippines alone. In March this year, Zero Mercury Working Group (ZMWG), released a study showing that "high-mercury SLPs are widely available from a range of popular e-commerce platforms in 17 countries. Out of the 271 skin lightening products tested, 129 were found to have mercury levels over the 1 part per million (ppm) regulatory limit."
The Philippine Food and Drug Administration (FDA) has also repeatedly cautioned consumers to use cosmetics products that have FDA market authorization, FDA License to Operate (LTO), and Product Certificates of Notification
Spotting the presence of toxic chemicals in our skin care and make-up products, is a step towards a responsible health and beauty regimen for consumers.