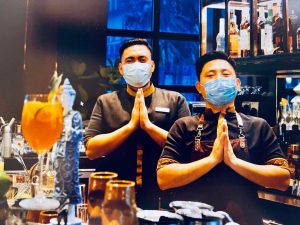 JUST what exactly is "Happy Hour?"  Wikipedia describes it as "a marketing term for a time when a venue such as a restaurant or bar offers reduced prices on alcoholic drinks.  Discounted menu items like appetizers are often served during Happy Hour.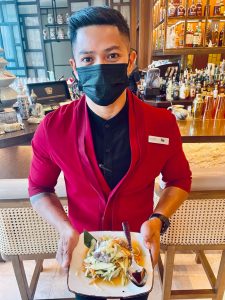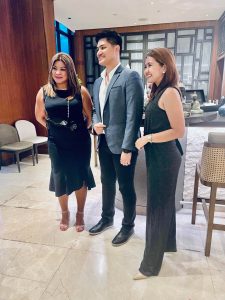 This is a way for bars and restaurants to draw in more business before or after peak business hours."  Happy Hour is said to have originated in the early 1913 as a weekly entertainment program created aboard the USS Arkansas to help relieve the boredom of enlisted Navy personnel of being at sea.
I tried researching as to when the Happy Hour marketing strategy started in Manila but sadly, I didn't find any data on the subject.  Anyway, the good news is that Benjarong Bar and Restaurant, Davao City's most exciting Thai dining destination, was recently listed as best restaurant in Tatler Dining Philippines.  And Benjarong is reintroducing its Happy Hour offering of  "Buy One, Get One" offer on cocktails, wines and beers matched with an exciting menu fit for a nightcap with colleagues and friends.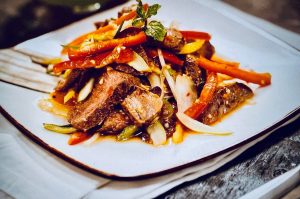 "With restrictions eased, we feel that the long wait for Dabawenyos to be happy has finally come.  Davaoenos truly deserve a treat!  So we thought that a 1+1 is the best way to do it. Benjarong's Happy Hour is ideal for those who want to end the day with good drinks, good company, and good music," says Cluster Director of Sales and Marketing Lannie Merilo. The Dusit Happy Hour at Benjarong is available daily from 5PM-6PM and 8PM-9PM.
Alcoholic beverages include a selection of good cocktails personally prepared by bartenders Dexter Wang and Daryl Sumanggi, house wines, and both local and imported beers. There are five varieties of cocktails offered namely Margarita, Whisky Sour, Negroni, Cosmoplitan, and Pina Colada. For house wines, guests may choose from white, red and sparkling wines.
Benjarong Davao's sought-after appetizers are on the menu as well to pair with these Happy Hour selections. These include Tord Man Hung (Shrimp Cakes), Lab Kai Minced Chicken, Peek Gai Thod Kha Min (Chicken Wings with turmeric and BBQ sauce), Chicken Satay, and Num Tok Nua (Beef Salad South Esaan Style). Personally speaking, these Thai dishes are truly delicious and just right for the Benjarong cocktails.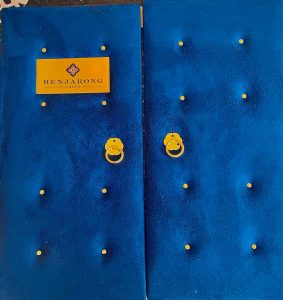 During the launch of Benjarong's Happy Hour, Lannie A. Merilo and Marketing and Communications Manager Faith M. Dimaano happily introduced the newly appointed Executive Sous Chef Christopher Ben Lugtu. Chef Chris, who has extensive experience in international hotels, looks forward to offer his best specialties to the Davao community. His expertise includes classic French, Western-Asian fusion, and Latin American cuisines. "Mindanao has a rich culinary heritage; and Davao is one of the best places to learn, share, and create flavorful dishes," said Chef Chris.