AYALA Malls Abreeza welcomed the management and service team of Pidoks Restaurant on May 4, 2022, as it held its blessing and ribbon-cutting at the third-floor roof garden of the mall.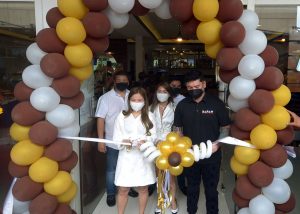 Mayor-elect Sebastian "Baste" Duterte graced the restaurant's ribbon-cutting ceremony at the opening of the fourth branch in Davao City.
Pidoks – "Food You Love" is the newest destination for foodies who love its traditional Pampanga menu.  Like the rest of the three other branches, Pidoks in Abreeza will serve its signature and genuine Kapampangan food, which the restaurant is known for since it started as a small "Turo-turo" in the late 80s. They also serve other favorite Filipino cuisines.
Myka Angela Mendiola-Castro, the managing director of Pidoks Ventures Corporation, in an interview with the Davao media during Wednesday's opening, said the newly opened branch is the first to be located inside a mall. "The other three Pidoks in Matina, Lanang and Buhangin are all stand-alone," she said.
"We would like to try the mall market and we chose Abreeza because of its strategic location. The project was delayed due to the pandemic," Myka added. 
She is thankful since all Pidoks restaurants have not been severely affected by the pandemic and remain open until today. Pidoks continued to serve the public at the height of the pandemic, mostly through food deliveries.
Now that the economy is slowly bouncing back, Pidoks Ventures Corp. is currently planning to branch out in Digos City, Davao del Sur.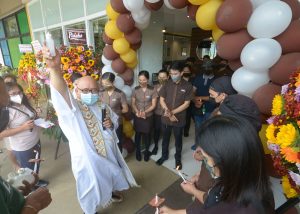 This time, the company will revive the Pidoks "Turo- turo in its Digos Branch to be called Pidoks Express. Myka says, "Work is ongoing, and the branch is expected to be completed and has targeted the opening on August or September this year.
History reveals that Pidoks is named after Myka's father, Peter. His wife, Vivian, decided to revive the restaurant in 2014 after it closed down in the the2000s.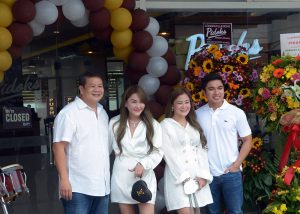 Since then, Pidoks restaurants continue to gain patronage and have become a cultural landmark in Davao City. Photos by Bing Gonzales